How to Spring-Clean Your Sex Life
How to Revamp Your Sex Life in 2018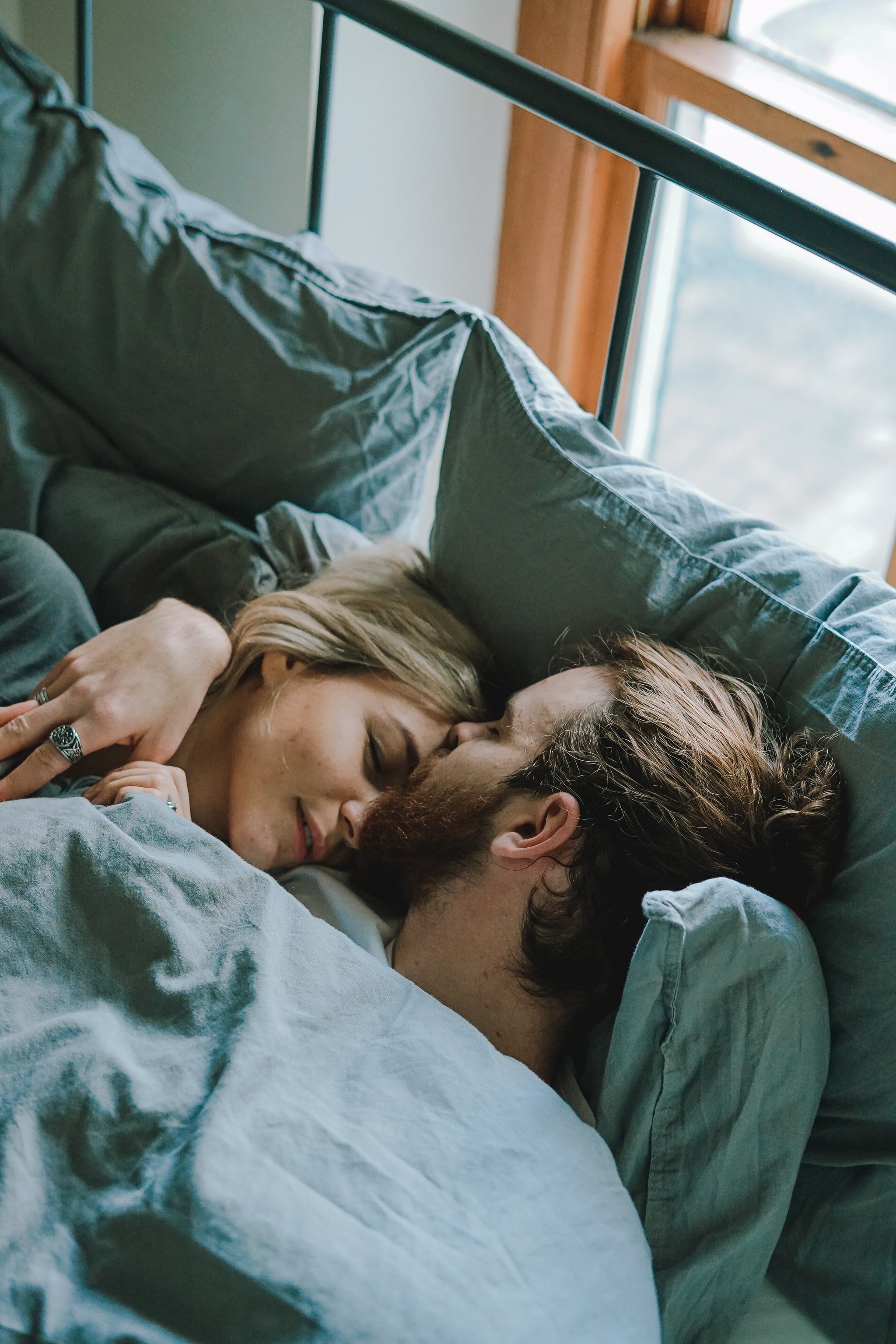 Just as reorganizing your clothes and cleaning out your closet can make you feel happier, have you ever thought about going all Marie Kondo on your sex life, too? It's a good opportunity to look at what's working for you and your partner in the bedroom department, what isn't, and how you can make it a whole lot better. From shaking up your routine to throwing out old underwear and adding in a toy or two to spice things up, here's what to do to give your sex life a thorough (and effective) Spring clean.
What's your current routine?
Figuring out your fantasies and what turns you on takes time — and it changes over the years — so it's important to check in with yourself every once in a while. Start by writing down what your sex life currently entails, then mark what you like and what you don't, and make a new list of what you'd like to incorporate. If you're in a relationship and want more sex, but busy weeks mean it is usually reserved for weekends, try prework morning sex. If the sex itself is happening often enough but lacks variety, try out some new positions. And if your sex drive feels low, take a look at what turns you on and do more of it . . . there's more erotic literature out there than just Fifty Shades of Grey, you know?
Organize and treat yourself.
If you're wearing old underwear and saggy bras that don't fit, function properly, or make you feel good, then bid them goodbye. "Wearing something new and a little bit exciting can do wonders for our confidence," says Anna Lee, toy expert at adult retailer Lovehoney. And it's not all about being exposed, so find something that makes you feel sexy and it will no doubt set your partner's pulse racing, too.
Refresh your toy box.
If you have toys, make sure you give them a proper clean by rinsing and spraying them with a dedicated cleaner. Recharge them or pop in fresh batteries and make sure they live in a clean and handy location. This is a good time to look at upgrading your toys as well — if you have an entry-level bullet vibe (which is often the recommended first step into sex toys), maybe it's time to get something more high-end with more power or functions. "Upgrading your sex toy allows you to achieve a more intense orgasm from even more stimulation," says Anna, who recommends a luxury rabbit vibe.
Commit to fulfilling your fantasy.
While the term "sexual fantasy" can imply far-fetched scenarios and impossible situations, many people's top fantasies are a lot more ordinary. Lovehoney reported a 724 percent increased interest in "shower sex" in April and May last year. Could the boost in shower play curiosity coincide with the infamous shower scene in Fifty Shades Darker, which was released around the same time? Perhaps, but if you are interested or turned on by the idea of sex in different locations or situations (especially if they are relatively simple, like this one), you owe it to yourself to act it out. Just mind the wet floor.
Try something new.
If you're a bit clueless when it comes to what turns you on, it pays to explore. One way is to start or expand your porn viewing, which has many benefits, such as discovering new fantasies in a judgment-free and safe environment or simply just giving your libido a boost.
Share your wants.
The most important and effective way to give your sex life a good shakeup is by telling your partner exactly what you want and what turns you on and discussing what they want. You may be pleasantly surprised.