How To Stand Out Online Dating
Online Dating: 5 Ways To Stand Out From The Crowd
We're happy to present this excerpt from one of our favorite sites, YourTango. Today, David Osterczy gives us an excerpt from his new book 101 Online Dating Tips.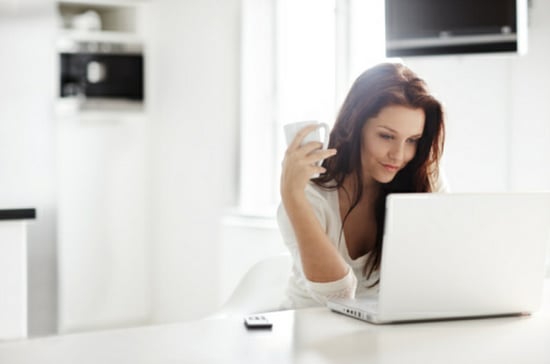 Here is a smattering of tips from my latest book, Dating DeMistyfied, 101 Online Dating Tips.
I've left out much of "the meat and potatoes," but left in enough content for you to get an indication of what you will learn from this book. This book was written from 10 years of Internet dating experience, thousands of interviews with both men and women and research garnered from our last five to six Dating DeMistyfied Workshops.
Put great effort into writing your profile. Show passion and humor.
I mean really, if you can't have fun writing a simple online profile, then what sort of person do you suppose that you'll attract? Way back in 2001, I submitted my first profile to Match.com. I had no experience writing profiles but just figured what the hell . . . let's have fun!
I wrote the text on a Sunday night and didn't check my email until Friday night. During the five days I was "away," I received nearly 150 emails from about 120 women. Yes, some wrote me up to three times during that week! I was shocked, but realized that I was on to something!
The point that I'm attempting to make is to be sure that your personality comes through in the profile. If you're silly or funny, then by all means, portray that! If you're really smart and have a lot to say, then say it! If you're sarcastic — in a good way — then allow that to come through. If you're not into writing, like many are not, then just do the best that you can but make sure to come across as you. After all, you are the only one that you really know how to be!
Just have fun folks! Be honest and definitely ask for what you want when describing what you seek in a mate. Write in the same manner as you speak so that each person reading your profile feels that you're talking directly to him or her. After all, that is what we're all here for!
Make sure to upload only the clearest, best and most recent photos.
You'd think that this would be a no brainer, but the more you surf the personals online, the more you'll be shocked at the sheer idiocy of some people and the pictures they submit to dating sites. Photos are your first line of attack, and if they suck, no-one will even read your wonderful, well thought out profile! I'm not telling you that you need to go out and get professional shots taken, but I have friends who have done very well going exactly that route.
Simply put, if you don't have any decent, clear photos of yourself, then grab your digital (you know that you have one!) and grab some friends and spend the day taking lots of photos alone and in groups. It is critically important that you have a variety of pictures. Have some close-ups (head-shots) so that people can see how beautiful your eyes are, some full length shots so they can get an idea of your body type and some group photos so they know that you actually leave the house and can be social.
For the rest of the article, head to YourTango: Online Dating: 5 Ways To Stand Out From The Crowd
Written by David Osterczy for YourTango.
More from YourTango: