How to Survive Being a Bridesmaid
5 Pre-Wedding Bridesmaid's Survival Tips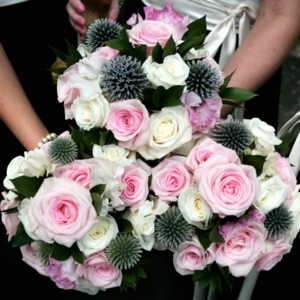 Do you have the distinct honor of serving as a bridesmaid in an upcoming wedding? If so, here are five tips that will help you enjoy the pre-wedding experience, while keeping your relationship with the bride intact.


Be upfront: If you tell the bride early on what you can and cannot commit to, you will avoid hurting her feelings later.
Plan ahead: Figure out the time and monetary commitments ASAP. Then set aside money for responsibilities like the bridal shower, bachelorette party, and dress. If you need flights, book them early. Accepting, and planning for, the costs upfront will keep you from resenting each purchase.
Go through the maid of honor: If you need last minute info about the bachelorette party, or have any other logistical problem, try to run it by the maid of honor since the bride has so much to stress about. If you're the maid of honor, hopefully you can act as a calming filter when you relay concerns back to the bride.
Make friends with the groomsmen: Whether it's at an engagement party or other event, do your best to get to know everyone in the wedding party. It will make the big day that much more fun!
Suck it up: This is not your wedding, so do your best to go with the flow. Your friends will really appreciate it if you help her with some of the least glamourous planning tasks and maintain a supportive attitude throughout.
Are you the bride? Learn how to manage the bridal party in A Bride's Guide to Bridesmaids while maintaining your friendships. And start sharing your big day with our community. Don't forget to check the wedding content box on your post.