How to Take a Good Internet Dating Picture
Have the Best Dating Photo on the Internet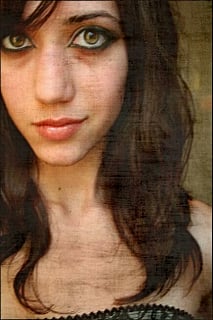 I really love OKTrends, the official blog of OKCupid. It's scientific, it's detailed, and it borders on useful.
It's used data to help us better pose for photos, and now it's helping us with the technical side of the Internet dating picture.


Don't use a flash: The idea that people look better in the dark is as old as candlelight, but the unbearable lightness of the flash ages us. It adds seven years to a dating hopeful, so a 28-year-old who uses a flash is as attractive as a 35-year-old who doesn't.
Time them: Pictures taken in the middle of the afternoon and late at night garner the most responses. Why? Nobody knows, but OK Cupid suspects afternoon pictures bask in warm light while late-night photos are bolstered by brazenness . . . and whatever you've been out doing.
Use the best camera you can find: Better and more complex cameras lead to more dates. Cameras with interchangeable lenses (digital SLRs) are best, though iPhones aren't bad. In fact, iPhone users have the most sex!
Now craft a date-worthy profile, and you'll be all set.
Source: Flickr User Lauren Peralta