How to Tell If Your Boyfriend Is Cheating
Your Partner's Voice May Reveal Infidelity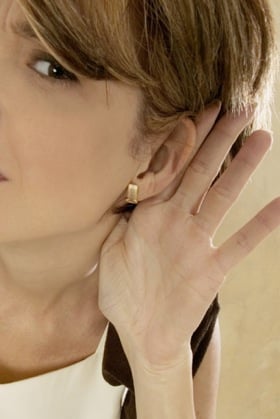 Listen up suspicious women! If you think your partner is cheating, you might want to listen to his voice before you start any Internet snooping. Men with lower-pitched voices and women with higher-pitched voices may be more likely to stray.
A person's voice can reveal high hormone levels, which science has linked to an increased likelihood of cheating. The deeper a man's voice, the more testosterone he has. The higher a woman's voice, the more estrogen she has. And people with high levels of testosterone and estrogen have been found to cheat more and have more sexual partners. Recently, Canadian researches determined that men and women can identify this connection. In a study published in Evolutionary Psychology, women associated deep male voices with cheating, and men did the same for women with high voices. The researchers say this voice-infidelity radar has been beneficial evolutionarily, helping humans gauge a partner's propensity for cheating.
I still wouldn't give up on a sexy deep-voiced man. Researchers still need to find a direct correlation between voices and actual cheating behavior. If anything, a low-pitched voice may set off your evolutionary paranoia and explain seemingly irrational suspicion.