How Would You Spend an Extra Hour in Your Day?
How Would You Spend an Extra Hour in Your Day?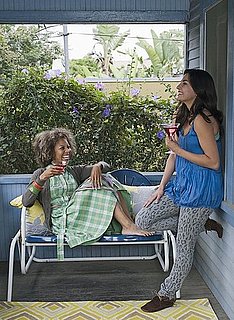 High unemployment rates mean the average time Americans spend working went down 17 minutes between 2007 and 2009, prompting an inevitable question: How do Americans spend their free time? Spanish immersion travel?
No. That takes money. The extra downtime is spent sleeping and watching TV, and that's not even counting the multitaskers who do both simultaneously. Time spent in front of the TV rose 12 minutes to two hours and 49 minutes a day while sleep picked up six minutes, rising to eight hours and 40 minutes a day.
How else do we spend our time? The Wall Street Journal laid it all out in a graph: Americans spend the least amount of free time on sports and exercise, and the most on the Internet and playing computer games, with the exception of miscellaneous leisure activities.
If I had an extra hour in my day, I like to think I'd spend it learning French, growing herbs, or sewing something — basically assuming another identity — but an hour isn't very long, so I'd probably spend it on the Internet. Maybe I'd even watch TV while there! What about you?