Immediate Benefits of Sex
5 Instant Benefits of Sex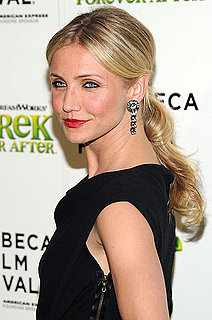 Cameron Diaz told British Vogue that one of her secrets to looking young is "lots of sex."
She's onto something: women who enjoy sex live longer than those who don't. Fit may have you covered on the long-term, health benefits of sex, but we wanted to know what will sex do for our minds, moods, and relationships — right now. So here are five instant benefits of sex.


Energy: Too tired to get out of bed? Maybe you need a wake-up call, though this also could have the opposite effect.
Self-confidence: Nothing can make you feel more loved, more attractive, and more alive than sex therapy.
Distraction: Whether your mind is ahead of yourself or behind, sex can bring it back to the here and now.
Romance: Even if you're not having make-up sex, sex can make a couple feel more intimate for hours after.
Comfort: Forget comfort food! If you're in a relationship, sex can remind you that all is well.
What would you add?