Instant Gratification in Relationships
3 Ways Instant-Gratification Culture Is Ruining Relationships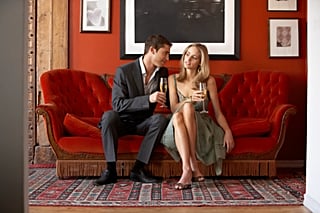 I once read the secret of staying together is staying together. But is it that easy (or hard)?
Marriage used to be a lot easier to arrange — especially if done for you! — but now the longer people wait the more of a decision it becomes. Maybe they know what they want and have less patience for what they don't, but can it go too far? So many relationships speed off from the gate only to crash at the sixth-month line. Of course, every situation is unique, but here are three times when we may be giving up too soon.
Jumping in too fast: People in love with the idea of love are always looking for that high. And as soon as it's gone, so are they. This is especially common among serial monogamists and, I may be biased, men.
Big ponds: This is especially true if you live in a city, but even if you don't the Internet makes our dating options endless. There's always some perfect imaginary person around the next corner.
Great expectations: People expect relationships to just work if they're right, and when they don't we may hear, "It's not supposed to be that hard."
But, how hard is too hard? What even separates the good relationships from the bad?