The Internet Hasn't Gotten Nicer, Just Smarter
The Internet Hasn't Gotten Nicer, Just Smarter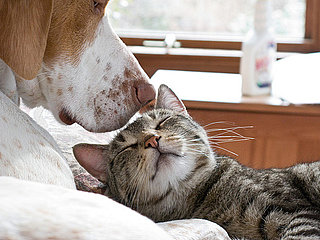 Monday we heard people on Facebook were actually honest, and yesterday a trend piece in the New York Observer says the Internet has lost its negativity to niceness. But is cynicism really dead?
It died a little with Barack Obama's campaign and again with his election. We heard it when Conan O'Brien signed off for the last time, saying "Please don't be cynical. I hate cynicism — it's my least favorite quality and it doesn't lead anywhere." And last December in the "The Warm-Fuzzy Web," a New York magazine article that said pretty much the same thing as today's Observer piece.
"That very cynical voice worked really well from 2003 to 2006," publicist Lauren Cerand said, but "really negative people, they don't have a lot of friends." And by "friend" she means people to promote their content with "likes" and "loves" and "retweets." Why be mean with words when you can be nice with clicks? So, really, the Internet hasn't gotten nicer; it's gotten savvier. Find out why after the jump.
Everybody's a salesman: Whether it's tote bags on Etsy or a personality on Twitter, very few people are just browsing anymore.

Loss of anonymity: Remember when anonymous bloggers depicted scandalous details of their jobs until they were fired? It was cathartic for the writer and juicy for the reader, but now people attach their names to blogs like it's a personal check. After all, isn't the whole point to have a presence?

Triumph of the nice majority: The nice majority, while certainly better than a mean one, is really not that nice. Say they come to a site because they like it, so when one Debbie Downer complains about said site, the nice majority fires back. Vehemently.
Maybe we are all just too invested, too jaded — some might say cynical?! — to risk being mean?
Source: Flickr User luc legay