Interracial Marriage On the Rise
Interracial Marriage Still Rising but Slowing Down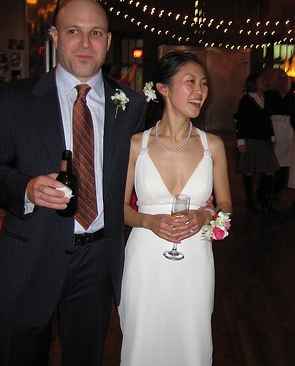 Leaving the stigma of the past (and sometimes present) behind, more Americans are getting hitched to people of different races according to US Census figures released yesterday. The Census amasses a treasure trove of intriguing statistics so here are the numbers about race and marriage that caught my eye.
8 percent of US marriages are interracial.
Between 1999-2000 the rate of interracial marriage jumped by 65 percent. Between 2000-2010 it only jumped 20 percent.
However, blacks are three times more likely to marry whites compared to 10 years ago, thanks to factors including a growing black middle class and an integrated military.
Hawaii has the highest rate of mixed marriages
Thanks to interracial marriage, the number of multiracial Americans is on the rise and will represent half the population by 2050.
Do any of these numbers surprise you?
Source: Flickr User douglemoine