Interview With Author of MENu Dating Book, Tristan Coopersmith
MENu Dating: How to Sample a Buffet of Men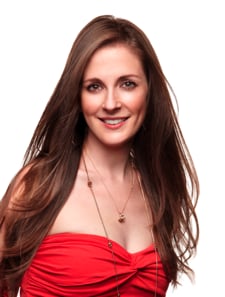 Springtime has arrived, which means now is the perfect time to Spring clean our love lives. For the single ladies out there, this might mean changing attitudes toward dating. Tristan Coopersmith, author of MENu Dating: Taste-Test Your Way to the Main Course, has one theory to consider: treat dating like a buffet and sample all the choices out there before you decide on your main course, aka a long-term partner. She says that just as you change your food habits when you want to lose weight, you need to change your dating habits when you want to lose the losers. I chatted with Tristan and will be sharing her insight with you over the next couple of days.
What's MENu dating all about?
MENu daters believe that there's really no such thing as a bad date and employ the practice of feasting on a choice of delectable guys, which in the book I call manidates — man/candidates. Through that they learn about who they are, what they need in a relationship. So when they do place the final order off the buffet, they're totally aware of their individually complex palate.
What happens if you sample tons of men, and realize you're just too picky to settle on a main course? Should you ever give yourself a deadline to choose?
You've got to chuck out your mom's timeline, or your own timeline, or all this other pressure. I get it, we have biological clocks, if you want to have children there are some realities to deal with. But these are not as premature as women think they are. You know, women start worrying about this at 24!
I really encourage women to not approach dating as a means to a marriage end, but rather as a journey in self discovery. Guys aren't thinking about it like that. Guys aren't going on a date thinking — oh she can be the one. A guy can pick up on that contrived pressure, and he's going to go running for the door. Girls need to go get a life. They need to get an awesome life that a guy wants to jump on board to. That's the most attractive thing. They don't want to fix a girl's broken life, they want to be a complement to a really great life. And vice versa.
What if someone hates dating? Isn't it possible to get overwhelmed at this "buffet"?
To see Tristan's answer,
.
It's like people who love to travel and hate to pack. You can't love the idea of having a relationship, but hate to date . . . It's like, "Oh, I want to be so skinny but I want to eat cake and never work out." There are just some universal truths in life, that you can't get what you're not willing to work for. (Stop) thinking about dating as this chore, this exhaustive process — you're looking at it all wrong. You've gotta focus on the fun part of dating: putting together a fun new outfit, going to see new places. For a girl, I hate to sound so trite, it's getting a free meal. It's about sharing bad dating stories with your girlfriends. It's about learning things not just about guys but about yourself.
What about women who like dating too much, who are always on to the next man? Can you get addicted to dating?
(These women) probably don't want to be in a relationship. The point of MENu dating isn't to be a whore. It's to experiment with purpose. You're doing it with intent to learn about yourself. What you want and what you need in dating. And eventually it should become fewer and fewer, and you should be gearing yourself up toward a relationship, whether that means marriage or just a long-term boyfriend.