Interview with Tristan Coopersmith Author of MENu Dating
MENu Dating: There Are So Many Men to Sample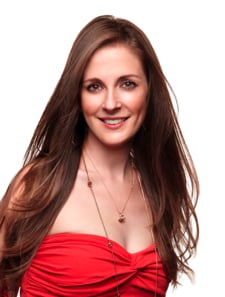 Yesterday I introduced you to Tristan Coopersmith, the author of MENu Dating: Taste-Test Your Way to the Main Course. In her book, Tristan argues that if single women knew the facts about the dating pool, they'd stop complaining. She says stats show that there are plenty of single men out there. And because there are so many available love interests, there is no reason to settle. I asked her to explain why the words: "All the good guys are taken or are gay" should never be uttered again.
What would you say to a woman who wants to date, but can't seem to find any guys to date?
There are so many guys. There are 25 million single guys in our age range. And they're everywhere. I think the best place to meet men is where I call "the everyday dating playground." It's your local Starbucks, it's when you're going to go pick up your dry cleaning, when you're doing your grocery shopping. It's the everyday places you go, but it's really important to hang up your open for business sign.
It's all about being open and taking applications. So many people will just bury themselves in their BlackBerry or put their headphones on. They close themselves off so people can't flirt with them, and they don't take the initiative to flirt with other people. You got to practice flirting to boost your confidence. Flirt with whoever — your UPS guy! — you don't have to think they're cute and you're going to make their day better. It just gives you practice. Say hi in a cute way, whatever. So when you want to flirt with some cute guy when you're out you feel confident.
OK, but we can't all be attracted to everyone. What about women who don't want to settle?
To find out what Tristan has to say about that,
.
I think it's about understanding what your deal-breakers are. You should look for a mate who gives you the feelings that you need. For example, somebody might put on their list, I want someone who is hardworking. Well you want someone who is hardworking because one of the feelings you might get from that is that you're proud of them. You want to be with somebody that you're proud of.
Or, I've been with guys who were affectionate and who weren't affectionate, and I need to be with somebody who is affectionate. That is just something that is on my list — because that makes me feel adored. You want to look at the feeling that you get from things. I've been with guys who were totally financially unstable and guys who were totally financially stable, and it made me feel better to be with guys who are totally financially stable. I'm totally financially stable myself, I don't need a guy to pay for anything. It just makes me feel more secure. I think it's important for women to look at the underlying reason for the things that they need as opposed to just the surface of it.