James Franco Accepted Into Yale English PhD Program
The Secret Intellectual Life of James Franco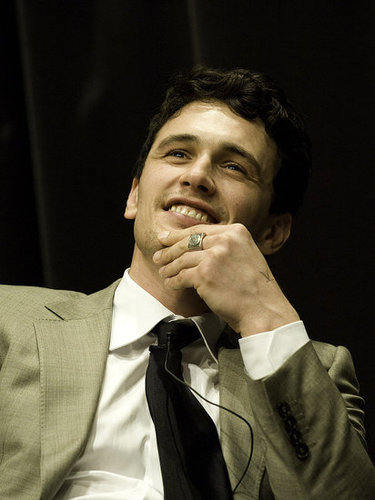 When James Franco isn't making movies, dancing with an anime doll and Liz Lemon, or making somewhat-decent Funny or Die videos, he's writing books and racking up degrees at an overachiever-on-Adderall pace.
Just two years ago, he graduated from UCLA with a bachelor's in English. Then, he switched coasts and enrolled in an MFA writing program at Columbia University, studied film at NYU, and wrote a book of short stories named after his California hometown, Palo Alto, that will be published this October.
But before Palo Alto can make it to bookstore shelves, Franco may be onto his next gig: a doctorate program in English literature at Yale. His manager confirmed his acceptance to Yale Daily News, but not his attendance. Given it's rumored to be his first-choice program, we expect/hope he will, as he will be the best TA ever!