Jason Collins Gay
NBA's Jason Collins Comes Out as First Active, Openly Gay Athlete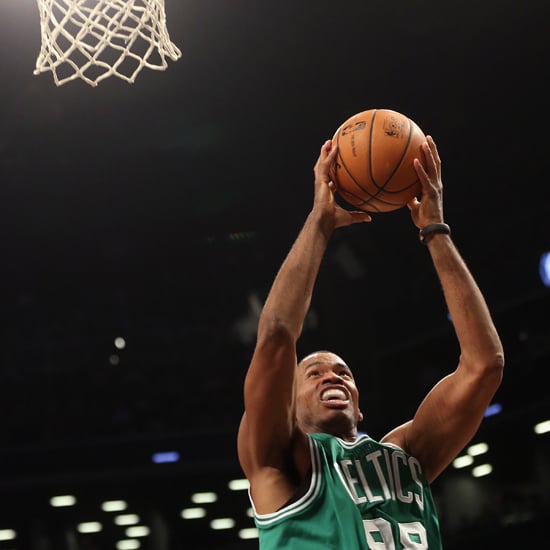 This morning, NBA player Jason Collins came out in a story for Sports Illustrated, making him the first active player in a major American team sport to be openly gay. His announcement comes on the heels of the WNBA's Brittney Griner coming out; she also talked to the publication about her sexuality. Collins had the following to say about his coming out:
"I didn't set out to be the first openly gay athlete playing in a major American team sport. But since I am, I'm happy to start the conversation. I wish I wasn't the kid in the classroom raising his hand and saying, 'I'm different.' If I had my way, someone else would have already done this. Nobody has, which is why I'm raising my hand."
After today's announcement, high-profile members of the NBA community have shown their support, including NBA commissioner David Stern and Kobe Bryant, who tweeted that he's proud of Collins.
Bill Clinton also championed the player, a Stanford classmate and friend of Chelsea Clinton. Since receiving a GLAAD award two weeks ago, the former president has been using his position to call attention to tolerance, including a statement in support of Collins: "Jason's announcement today is an important moment for professional sports and in the history of the LGBT community. It is also the straightforward statement of a good man who wants no more than what so many of us seek: to be able to be who we are; to do our work; to build families and to contribute to our communities."
Learn more about Collins's story and the reactions of athletes with the video below.