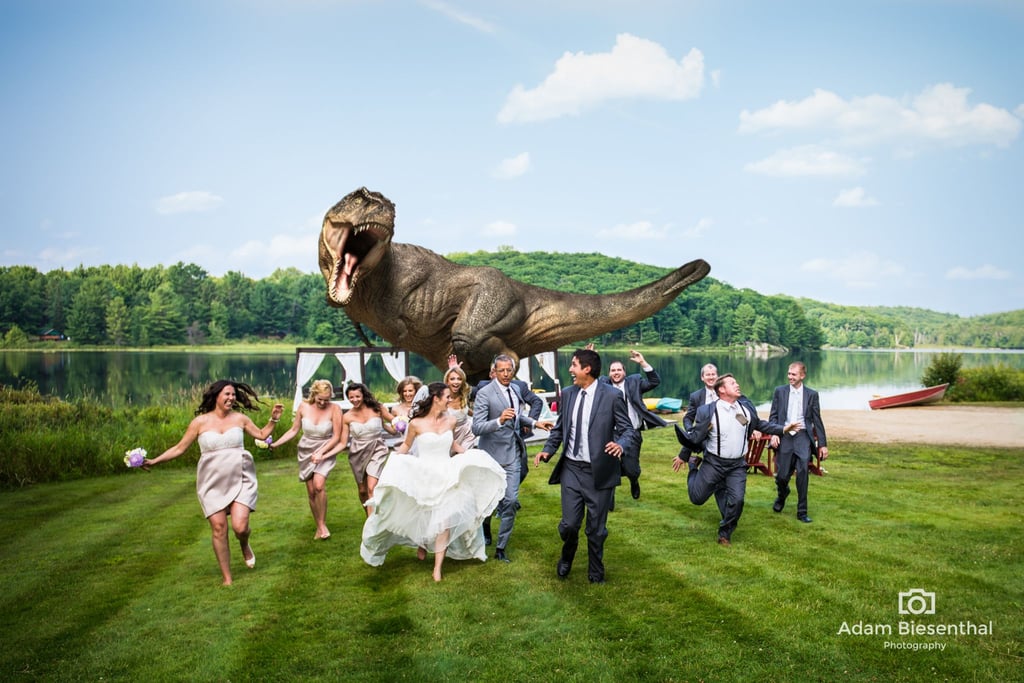 Photo by Adam Biesenthal
When Jeff Goldblum aka Dr. Ian Malcolm is a guest at your wedding, it'd really be a crime not to have a Jurassic Park-inspired wedding photo. Taking a cue from the T. rex wedding photobomb trend, photographer Adam Biesenthal photoshopped a dinosaur into this picture from the Toronto wedding that took place over the weekend — with the added epic detail of having a star from the movie in the photo (no Photoshop required).
Let's take a closer look just to confirm that Jeff Goldblum is as badass as ever.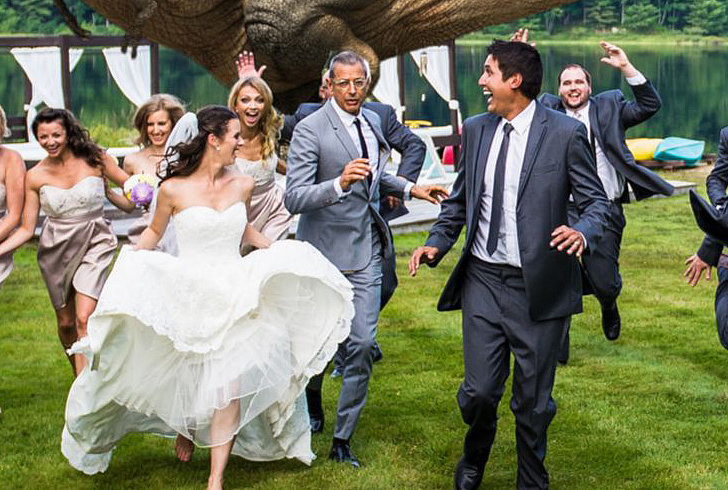 Confirmed.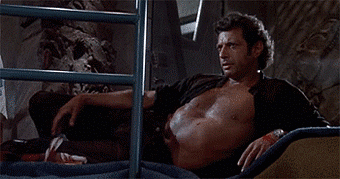 Source: Universal Pictures