Jesse James Engaged to Kat Von D
Have You Ever Dated a Former Cheater?
This time last year, Sandra Bullock was married to Jesse James and had yet to rock her new blunt-cut bangs. In her 2010 Golden Globes acceptance speech, she said about her husband: "I never knew what it felt like for someone to have my back, so thank you." So much has changed in a year. We found out Jesse cheated on Sandra and had a thing for women with tattoos, some of which were Nazi-inspired.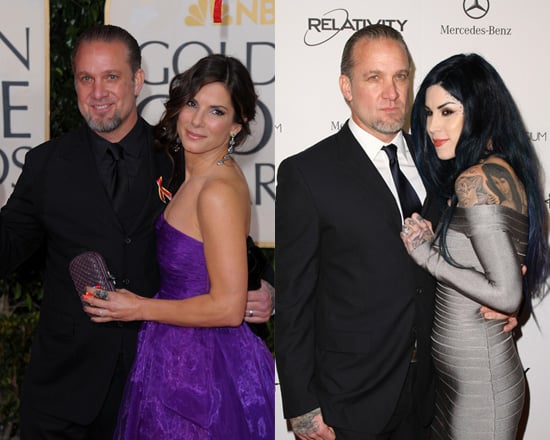 Today, Jesse announced that he's engaged to Kat Von D. In a statement that makes Sandra's Golden Globes acceptance speech only more heartbreaking, Jesse said: "2010 was actually the best year of my life because I fell in love with my best friend." What about the trip to rehab and that teary interview about how much he missed Sandra?
Kat and Jesse had a whirlwind romance, but I'd be a little concerned about marrying a guy with such a recent history of infidelity. But I guess each relationship can be different. Have you ever given someone with a cheating past a chance to prove he can be faithful to you?