Jessica Simpson Is Engaged
Would You Get Engaged After Dating For Less Than a Year?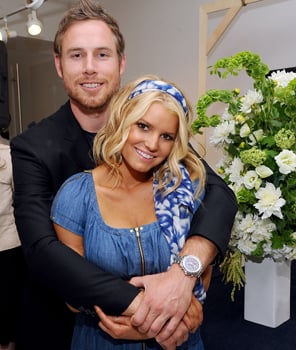 Jessica Simpson began dating former NFL player Eric Johnson in May, and last week he popped the question and she said yes, debuting her glitzy engagement ring at a mall appearance Saturday.
I've never been engaged, but I am very cautious about relationships. In fact, I'd be afraid to even speak of marriage unless we'd been together for three solid years. Married friends have told me, though, I wouldn't feel that way if it were the right person.
I still think a lifelong commitment requires prudence, and I almost never use that word, but what does unmarried me know? Would you get engaged if you'd only been dating for under a year?