Jillian Harris on The Bachelorette's Juan Pablo
Bachelorette Jillian Harris Talks Heartbreak and Juan Pablo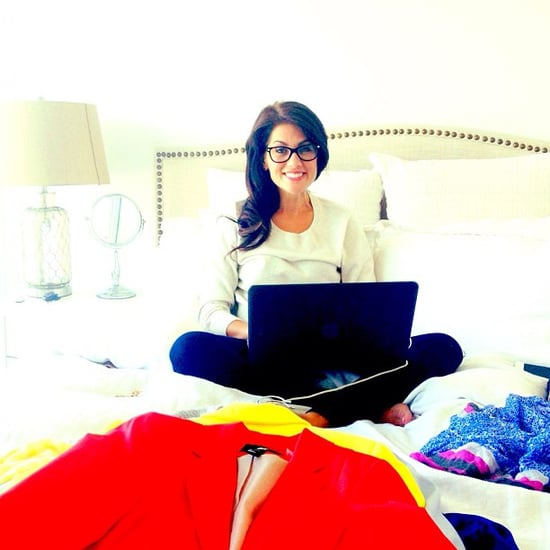 I recently chatted with former star of The Bachelorette and dream BFF Jillian Harris about this season of the show, the lessons she learned from her relationship with ex-fiancé Ed Swiderski, and who she'd pick if she was in Des's shoes. The Jill(ian) of all trades is a busy lady, balancing her new business Charlie Ford Vintage, cohosting HGTV's Love It or List It Too, while also dating seriously adorable pro snowboarder Justin Pasutto. Check out what the Canadian cutie had to say about her experience on The Bachelorette!
POPSUGAR: What was the most important love lesson you learned on The Bachelorette?
Jillian Harris: The biggest thing I have learned is that so many times when we break up with someone, we are so hurt and so angry, and we call them douchebags and we talk behind their back. And even though I did all of those things with Ed, once my heart healed, I realized that he was sick about hurting me, and nobody really intends on hurting you. All Ed was doing was what he wanted.
You can never force someone into loving you, and who would want to? You get so mad at someone, and you're like, "I want you to love me," but if that person isn't loving you, then getting away from them is the best thing you can do.
There is no point in trying to change somebody and criticizing them and asking them to change, because if that is what they want to do, you have to either be OK with it and love them for those qualities, or you have to decide that you are not a good fit.
PS: Bachelorette to Bachelorette, what would your advice be for Des?
JH: Whatever flaws she has — because everyone has them — to try and show those as soon as you can, to try to show those flaws, to let people see that you are not perfect. I think that can help with your relationship and coping with going from a "normal" person to a celebrity. People always say, "Well you must have been prepared," and it's like, "No, I was not." How the frick was I supposed to know?
PS: If you were in Des's shoes this season, who would you have picked?
JH: I would have picked Juan Pablo, but he probably would have broken my heart and I would have regretted it.