Jillian Harris Gift Guide 2013
Bachelorette Jillian Harris Shares Her Romantic Gift Guide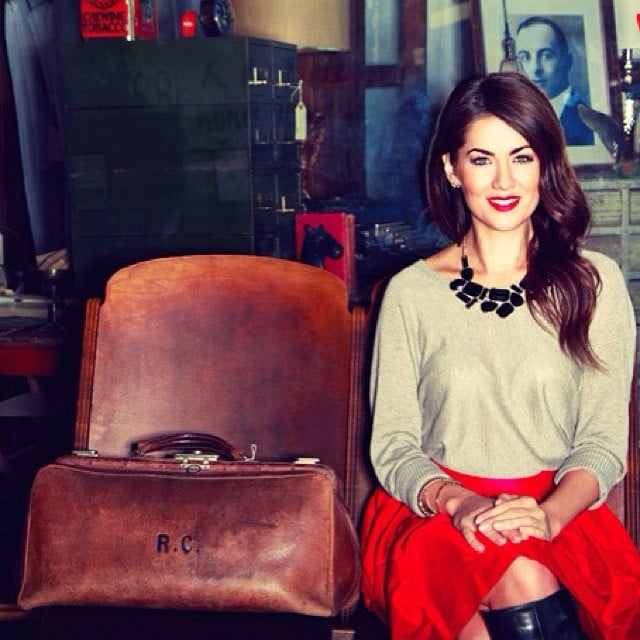 As a former contestant on The Bachelor and star of The Bachelorette, Jillian Harris has had her fair share of romantic dates. But now she's on a new relationship adventure — minus the cameras — with her boyfriend, Justin Pasutto, as they support each other's professional ventures and divvy up their time in Kelowna and Vancouver, British Columbia. For Jillian, that's her new company Charlie Ford Vintage and Love It or List It cohosting gig, and for Justin, it's his Scrub Captain business. With their busy schedules, they could definitely use some romantic time together this holiday season, so Jillian shared what was on her love-filled wish list.
What's on Her Wish List:
"In light of me being so busy, a real romantic gift would be time away from the hustle and bustle. One of my favourite romantic spots is the Wickaninnish Inn in Tofino, [BC]. Especially in the Winter when it's storm season. It's so crisp and misty — it's on the ocean and is one of the most stunning resorts, in my opinion, in the world. They give you yellow rain jackets and rain boots so you can go for walks along the misty coastline, they have the best restaurant, and the spa is to die for! Oh yes, Santa bring me that!"
Keep reading for more!
"Skydiving certificates at Okanagan Skydive! I have been twice and have been meaning to take Justin — I think he would love it — nothing like taking the plunge from 15,000 feet together!"
"I think the outfit ($88) is pretty self-explanatory — my wardrobe for the trip to Tofino."
"Have him cook me dinner — WITHOUT me trying to take over. Whatever he wants to make me, I don't care — but I can't be in the kitchen helping at all!"
"This beautiful bracelet ($65)!" (More vintage jewelry here.)