Jodie Foster Golden Globes
Watch Jodie Foster Come Out in Memorable Golden Globe Speech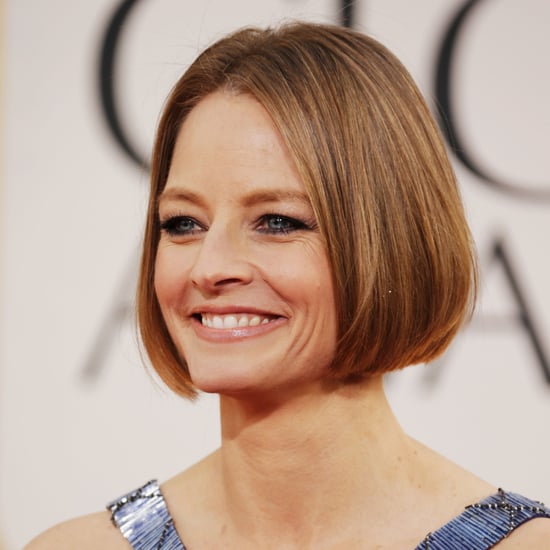 "This feels like the end of one era and the beginning of something else," Jodie Foster said tonight at the Golden Globe Awards. In a somewhat confusing acceptance speech, which was bleeped out at parts, the actress alluded to the end of her relationship, saying she was single, and also thanked her ex-partner and coparent, Cydney Bernard.
In the speech, Jodie lamented that in today's age, "every celebrity is expected to honor the details of their private life with a press conference, a fragrance, and a primetime reality show." The nervous actress explained that she is "not Honey Boo Boo child" and had already come out a long time ago the old-fashioned way, to close friends and family. She said: "I already did my coming out back in the Stone Age. In those very quaint days when a fragile young girl would open up to trusted friends and family and co-workers and then gradually and proudly to everyone who knew her — to everyone she actually met."
Much of Jodie's acceptance speech for the Cecil B. DeMille Award, the highest honor given by the Hollywood Foreign Press Association, was spent promoting privacy. She said, "I have given everything up there from the time I was 3 years old. That is reality enough." You can watch the speech below.