John Edwards Admits He Fathered Child — Are You Surprised?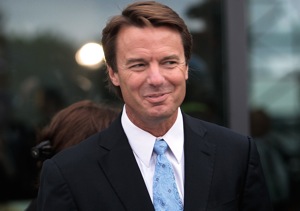 Two years after her birth, John Edwards has admitted that he is the father of his former mistress Rielle Hunter's daughter. In a statement today, Edwards said:
"It was wrong for me ever to deny she was my daughter and hopefully one day, when she understands, she will forgive me. I have been providing financial support for Quinn and have reached an agreement with her mother to continue providing support in the future."
The scandal has been going on since July 2008, and in August of that year John admitted to having an affair, although he asserted he never loved Rielle and fully denied he was the father of any child. I guess he wasn't really on board with the whole honesty thing yet. When a photo of Quinn came out last year, many people thought she had a striking resemblance to Edwards. But does this admission surprise you nonetheless?