John Slattery to Make Video For New York Gay Marriage
Stars Try to Swing the Gay Marriage Vote in New York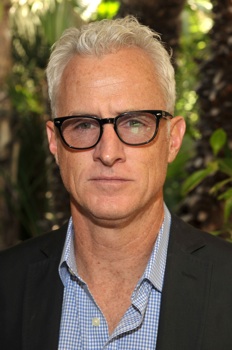 John Slattery may play Mad Men's overgrown spoiled brat, but in real life he's joining other famous New Yorkers to ensure gay marriage passes in next month's state elections.
Celebrities like Julianne Moore, Mayor Bloomberg, Moby, and Kenneth Cole have already recorded videos for New Yorkers for Marriage Equality, sponsored by the gay-rights organization Human Rights Campaign. John's video's not out yet — Kevin Bacon, Kyra Sedgwick, Mark Ruffalo, and Tom Colicchio are also coming soon — but I'm looking forward to Mr. Slattery's more serious side.
The videos are short and low-budget looking, so I do wonder how effective they can be. Each features one celebrity only, and they're not really creative or sophisticated enough to turn viral. Who's going to watch them besides people that already support gay marriage? Or is the point just to get them out to vote?
Watch Julianne Moore's take after the jump.