Jon Hamm on Marriage
What Kind of Marriage Example Did You Have?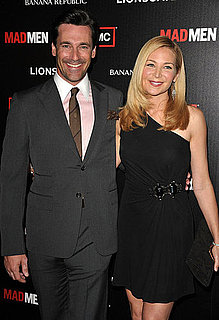 Jon Hamm told Parade magazine he had no plans to marry his longtime girlfriend Jennifer Westfeldt.
"I don't have the marriage chip, and neither of us have the greatest examples of marriages in our families. But Jen is the love of my life, and we've already been together four times longer than my parents were married."
Sometimes people who had the worst examples of marriage — and know it — seem the most prepared to take it on, but Jon knows we have all sorts of blind spots. What kind of marriage example did your parents set?