Jon Hamm's W Magazine Interview
Jon Hamm Continues to Be the Perfect Man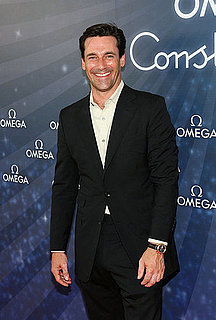 I don't know that anyone on Earth is more qualified to talk about what makes a man than Jon Hamm. He's only 39, but he's not down with males' current bro incarnation.
"The definition of a man's man has shifted in recent times to this sort of fratty bro, different from the older version, which was aloof and distant — Gary Cooper or Cary Grant or James Bond. Now it's a little vulgar, kind of lowbrow, adolescent. I'm not that guy. Part of being an adult is treating women like women."
Strong but not silent? He picked the right Don Draper quality!