The Joy of Sex Modeled After The Joy of Cooking
The Basic Idea Behind The Joy of Sex
I always presumed The Joy of Sex copied its name from The Joy of Cooking, but I didn't realize it literally knocked off the entire concept, creating a sex guide that read like a cookbook.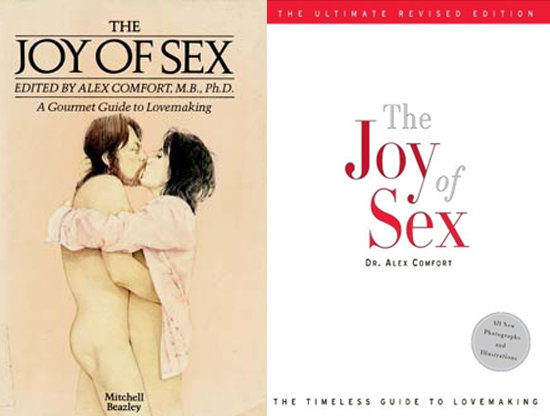 Sex literally replaced food in The Joy of Sex as sections were marked with titles like Starters and Main Courses. Cookbooks are the ultimate reference books, so repurposing the concept makes sense, but it also makes me ill. Fortunately, I don't think I'm alone. The original subtitle, "A Gourmet Guide to Lovemaking," was replaced in 2008 with "The Timeless Guide to Lovemaking," making the food-sex connection less obvious.
Whatever you think of its origin, The Joy of Sex played a pivotal role in the sexual revolution. Spending more than 70 weeks on the bestseller list, it gave every man and woman the chance to educate themselves. And now, 40 years later, when there are guides for individual fetishes, we're full. Technique is being replaced with the old-fashioned, what-feels-good method in the slow-sex (quasi)revolution. Is it that we've regressed, or have we come full circle?