Judge Judy: A Traditional Nontraditional Trail Blazer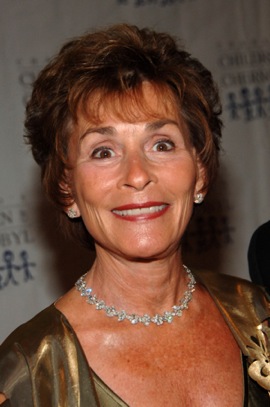 In an extensive interview with The Daily Beast, Judge Judy talks about her path to becoming a successful lawyer, judge, and eventual well-established figure in popular culture. Judge Judy was one of only five women in her law school's graduating class and says she fielded a lot of condescension from her male professors and cohorts, but she explains that the experience did not make her identify as a feminist. While other people might have doubted her abilities, she says: "I never felt I didn't have equal opportunity as a woman."
Judge Judy went on to marry a fellow lawyer, but despite the fact that both spouses were career driven, she admits that in the home things stayed traditional, at first at least. She explains: "We didn't have enough money, so I cleaned the house. I did the cooking. This 'sharing of stuff' didn't start until much later, unfortunately for me."
While Judge Judy might not identify with the loaded term "feminist," I think she represents someone who supports equality for all women. And it seems she's benefited from the freedom to buck gender restrictions while accepting the traditional roles that work for you. Do you relate to her sentiment?