Kanye West's Banned Album Cover For My Beautiful Twisted Fantasy
Should We Embrace Art That Makes Us Uncomfortable?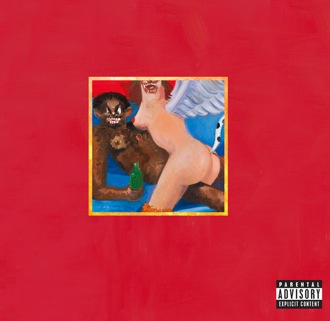 The planned cover art for Kanye West's new album My Beautiful Twisted Fantasy matches the title. Unfortunately, the image described by Kanye as "me chilling on the couch with my phoenix" has been "banned in the USA!!"
Kanye's tweets on the topic admit that it's not official censorship, but commercial considerations keeping the frightening cover off shelves. He wishes today's sensibilities could mirror the 1970s, when "albums had actual nudity." But while retailers like Walmart worry Americans won't buy music packaged with such nudity, you bet Kanye knows that a controversy will help boost sales. So it's unclear whether Kanye's controversial cover is in conflict with commercialism, or in perfect harmony with the whole game.
Regardless of whether Kanye's cover represents true artistic expression, do you think Americans could be more open to non-mainstream art?