Kanye West Invited to Prince William and Kate Middleton's Wedding
The Reach Wedding Guest — A Do or a Don't?
It's good to be Prince William. As far as my quick research can tell, he's never met Kanye West, but he's a fan and apparently invited the rapper to his wedding. While just about anyone would jump at the sight of the gilded invite, I'm sure the real excitement will lie with William and Kate if Kanye says I do.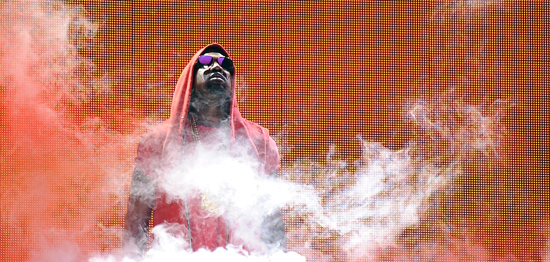 This type of a wedding guest — the reach — is not talked about often, but happens more than we'd expect. Last year we told you about the couple who invited Robert Pattinson and President Obama to their wedding, so this probably isn't Kanye's first invitation from fans. It may be the first he says yes to, though.
A trademark of the reach guest is when there's more in it for the bride and groom than the guest, and unless Kanye has royal fever that's probably the case. The couple's set on jewels, so they're not in it for the present, but gifts come in all sorts of packages. There's the gift of presence — or as Kanye says in his "Monster" track, "my presence is a present." Or maybe, the gift of song? Both are perfect for the couple who own nothing, but have everything.
So whether it's for the chance to meet, a generous gift, or a consolation prize with a decline, is a wedding invitation the perfect bait or too tacky to take?