Kate Middleton and Prince William Wedding Details
7 New Facts About the Royal Wedding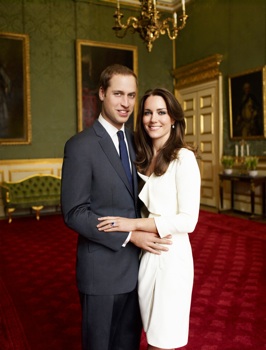 We knew Prince William first spotted Kate Middleton while she was modeling at a student fashion show in college, and it was love at first site. We knew Kate's getting princess lessons, and the couple's being advised on how to be married, royally. But until today we didn't know much about the big day, except that it's going to be in April at Westminster Abbey.
But today Buckingham Palace released a few more specifics about how the day will unfold. Here's what we know, as of now.
Wedding date and time are set for 11 a.m. on Friday, April 29.
The night before the wedding Kate will stay at a London palace, either Clarence House or a private address.
Kate will travel to Westminster Abbey by car, passing some of London's most famous sites.
She'll leave with Prince William by royal carriage via "a processional route in a carriage procession" to Buckingham Palace.
The ceremony will be followed by a reception hosted by the queen.
Afterward, Prince Charles will host a private dinner and dance at the palace for the couple's family and friends.
Invitations have yet to go out, so there's still hope!