Kate Middleton Writes Letter to Young Cancer Patient
Kate Middleton Writes Sweet Letter to Young Cancer Patient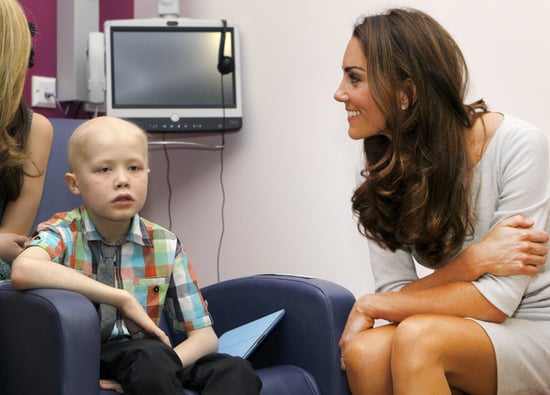 Nine-year-old Fabian Bate had his day brightened last week when he received a personal letter from Kate Middleton. The little guy pictured above has been battling leukemia since 2006, and he met the duchess last month when she visited the Royal Marsden hospital with Prince William. In the letter, Kate wrote:
"This must be a troubling time for you, your parents and your sisters, but I know I left the Royal Marsden assured by how incredibly talented, kind and clever the team at the hospital are. Combined with your belief and positive energy, you couldn't be in better hand."
What is believed to be Kate's first personal act of charity, mirrors Princess of Diana's work, as the late Princess of Wales's first solo engagement was a tour of the hospital in 1982. Following her death, Prince William took on her role as president of the hospital. Fabian's family was moved by the personal nature of the letter, telling a British paper that "we were very touched as she must do a lot of this stuff and to remember Fabian is very moving."
See a copy of the letter below.