Katie Couric and Ricki Lake Courted For Daytime Talk Shows
Katie Couric vs. Ricki Lake: Who Should Be the Next Queen of Daytime?
There's a job opening for a noncertified therapist to the masses! Oprah may have mentored Tyra Banks, but Tyra's finished with talk shows. Gayle King, editor at large for O magazine, best friend to Oprah, and current talk show host on OWN seems like an apparent heir, but is not. At least not according to ABC, who's losing its daytime queen, and NBC, who's circling above to swoop in and fill the daytime void.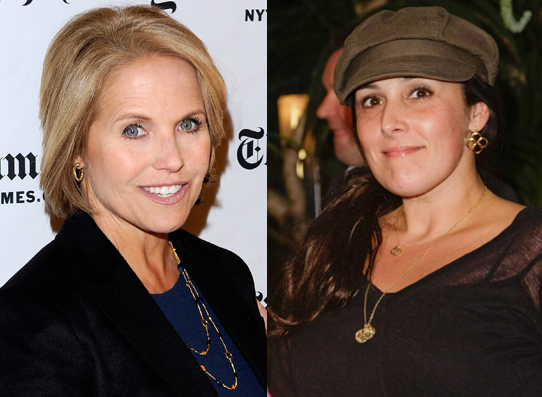 Nobody can replace Oprah, but networks hope to launch the next big talk show. Katie Couric's contract with CBS expires in June, and the word is she's met with NBC and ABC to discuss talk shows. After spending five years as the anchor of CBS Evening News, she seems like a serious choice, but Katie always shined best in the morning as cohost of Today.
Meanwhile, Ricki Lake remains a contender. She's been trying to get a talk show since 2005, the year after her first long-running one ended. After discussing it on Oprah and The View late last year, she's been getting serious interest from the three major networks.
Personally, I would like to see the two, among others, duke it out in a competitive reality show called America's Next Daytime Queen, but no network will take my tweets. So until then the choices are Katie and Ricki — who's yours?