Katie Holmes and Rachel Weisz to Play Jackie Kennedy
Rachel or Katie — Who Will Make a Better Jackie O.?
Mad Men may say that women are either a Marilyn or a Jackie, but not this year. There are two Jackie O. roles, and two leading ladies to play them.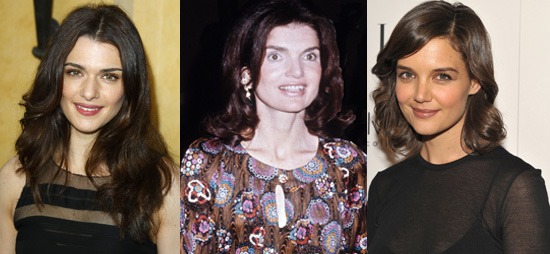 Katie Holmes will play her in The Kennedys, an eight-hour miniseries to air on the History Channel next year. While Rachel Weisz will take on the icon in a feature film that chronicles the days following President Kennedy's assassination. Either way we're in for some vintage fashion and period drah-mah.
Yesterday Rachel told People there'd be no real-life drama, though, because there's no competition between her and Katie. But that doesn't mean we can't make it one! So big screen or small, who do you think will make the better Jackie?