Katy Perry on Russell Brand's Age Difference
How Old Is Your Partner?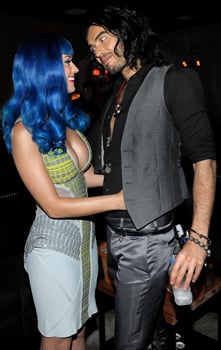 Newlyweds Katy Perry and Russell Brand may be romping around India on their honeymoon, but prewedding interviews are still coming out. In December's Harper's Bazaar, Katy says their nine-year age difference is inconsequential.
"We're at different places in our lives, but we can still grow together."
Maybe you can learn from an older person or be inspired by someone younger (to a point!), but can two people born nearly a decade a part (or more) grow from each other? Probably, but it sounds difficult!
If you're with someone, tell us if he's older, younger, or about the same age. If not? Then tell us your ideal.