Kim Kardashian Divorce vs. Gay Marriage Supporters
Should Short Celeb Marriages Be an Argument For Gay Marriage?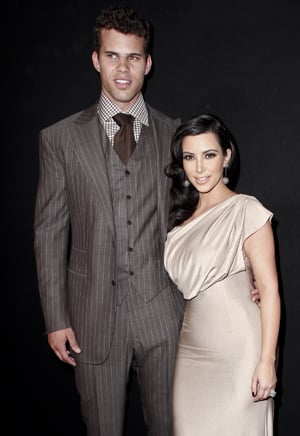 Kim Kardashian and Kris Humphries's 72-day marriage was the latest short celebrity marriage, and it will surely not be the last. And while you may not see the connection between quickie celeb divorces and gay marriage, some supporters of same-sex marriage are using Kim's short-lived romance for their cause.
The argument is that opponents of gay marriage say homosexual couples "cheapen" the sanctity of marriage, but those in support of gay marriage — including same-sex couples who have been together for decades — are fighting back by saying heterosexual couples that only stay married for months are the ones who cheapen the institution.
I see their point, and I'd agree that quickie marriages are damaging and shouldn't be glorified, but this argument is a little shaky. The last thing we'd want is a battle of who has the better and longer relationships, gay couples or heterosexual couples? What do you think?