Kourtney Kardashian Defending Boyfriend Scott Disick
Have You Ever Had to Defend Your Partner?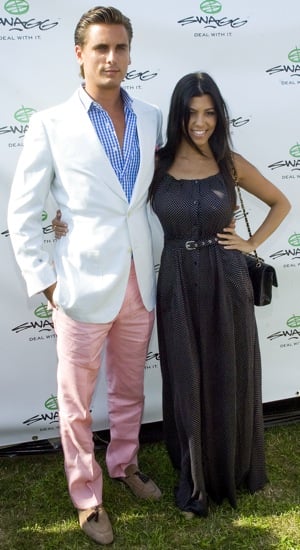 Reality star Kourtney Kardashian is defending her boyfriend Scott Disick again, and it has nothing to do with his decision to wear pink pants. Kourtney calls the father of her baby "very loving and sensitive," which might come as a surprise to TV audiences who often see him acting immature and drunk.
On last night's episode of Kourtney & Khloe, Kourtney added to her family's concerns by complaining that Scott stays out until 5 a.m. even though he has a newborn. But the oldest Kardashian sister said yesterday that Scott is a great father: "I love watching him with Mason. He makes him crack up so hard. He makes him laugh. It's fun to see them together." It's clear that despite Scott's apparent issues, she's not ready to move on.
Have you ever had to defend your partner when it seemed like everyone else was telling you he was wrong for you?