L'Oreal Heiress Liliane Bettencourt's on Bank Note Fiac Art Fair
Picture It: Chèque, Please!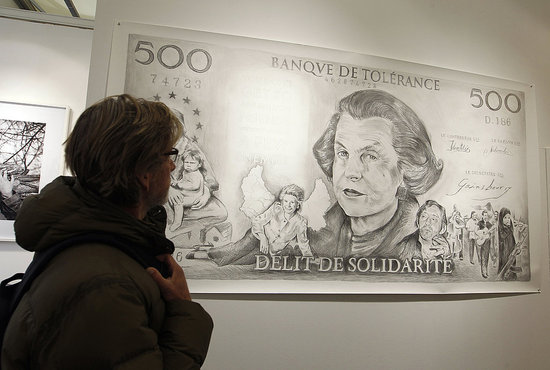 France's wealthiest woman, L'Oreal heiress Liliane Bettencourt, covers a giant bank note created by Luxemburg artist Filip Markiewicz at the Fiac International Contemporary Art Fair in Paris today. It's the latest jab at the heiress, who's been embroiled by political and financial scandal all year.