Lady Gaga in The Advocate Quotes
Lady Gaga Defends Her Membership in the LGBT Community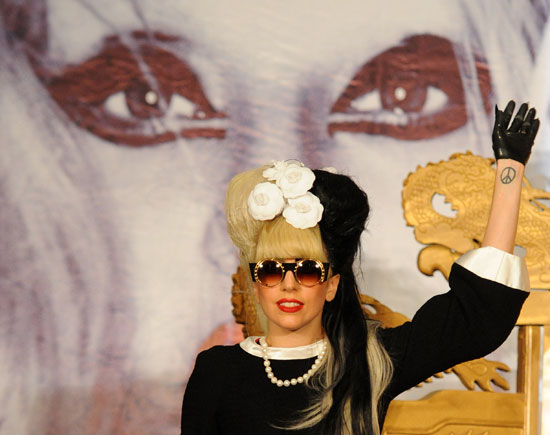 In The Advocate's August issue, cover girl Lady Gaga says she doesn't just support her gay fans, she's one of them. When asked if she's a part of the LGBT community, Lady Gaga said "yes" and added, "the b letter." The singer has talked about being attracted to women in the past, but her public relationships have been with men. And with such a large gay following and all the advocacy she's done on behalf of her fans, Lady Gaga has had backlash with people questioning her motives, saying she's not "gay enough" and she's doing it for the publicity. But Lady Gaga defends her involvement in the magazine:
"My love for my gay fans is just pure, authentic love for them as supporters of me from the beginning, and me feeling connected to their struggles as someone who is a part of their fight . . . To say that I would use the gay community to sell records is probably one of the most ridiculous statements anyone can make about me as a person. I would say the top thing I think about every single day of my life, other than my fans, loving the music, and my family being healthy, is social justice and equality."
What do you think of Lady Gaga's advocacy work and her saying she's bisexual without actually saying it? Do you think she has to prove how gay she is to support causes she's passionate about?