Lady Gaga Is Godmother to Elton John's Son
What's Your Relationship Like With Your Godparents?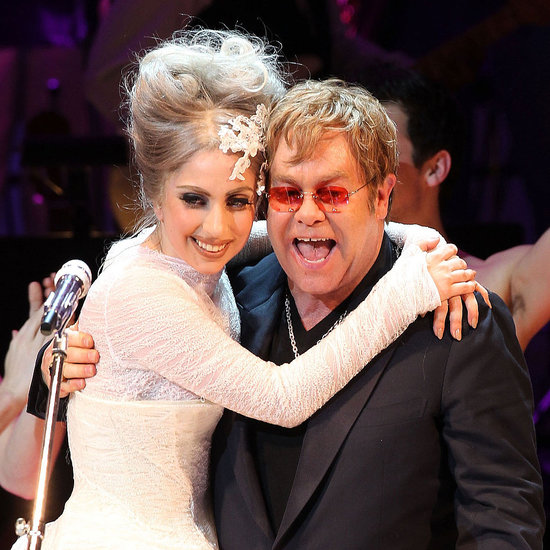 Elton John told Barbara Walters last week that Lady Gaga is his son Zachary's godmother, and he wasn't joking! We may question Lady Gaga's godmotherly instincts, but Elton knows what it takes; after all, he's a godfather himself, to friends (and fellow royal wedding guests) Victoria and David Beckham's sons Brooklyn and Romeo. And there are plenty of other celebrity godparents, from Jennifer Aniston to Bono.
Since I don't have godparents and don't have close friends who do either, the only time I hear about them is when they are famous. But as many of you with different backgrounds than myself can attest, having a godparent is more than a celebrity trend, it's a supportive relationship, often with religious motivations behind it. Annie told me that she has godparents, and many of her family members do too because it's a part of Catholic baptism. Her godparents are close relatives, so she's maintained a good relationship with them and says they've always been there when she needs advice.
Whether it was for religious reasons or not, do you have godparents? And what's your relationship with them like?