Lauren Bush on New FEED Bag
Lauren Bush Shares Relationship Advice and Thoughts On Giving Back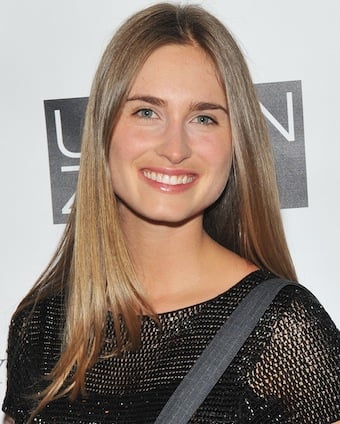 Lauren Bush is much more than a pretty face and famous last name. This past weekend at Pixar Animation Studios, Lauren spoke about giving back creatively at the Intersection Event, a conference on innovation.
Before her panel, I caught up with the newlywed model and founder of FEED, a project to fight world hunger in conjunction with UN World Food Programme. She shared her relationship advice, as well as the issue she hopes women will pay more attention to and details about her upcoming FEED back. Read our interview below.


TrèsSugar: How have your relationship and career priorities changed with age?
Lauren Bush: "It's been a flow to this point. I don't think there's a perfect science to it. Maybe there is and in that case I'd love to know. I don't have kids yet, therefore I can travel more easily perhaps. I think it's about doing what you love. FEED for me is like my arm. It's like second nature. I feel like I'm in this rare awesome position where getting up to go to work isn't really work, it's exciting. If you find something you love, it melds naturally. To be an entrepreneur is all consuming. And lucky enough, my husband was an entrepreneur himself, is very entrepreneurial, so he just gets it. It's also about surrounding yourself with people who will support your passion."
TS: What piece of relationship advice would you share with young women?
LB: "Don't sweat the small stuff."
TS: Who are your female role models?
LB: There are more women now than when we started five years ago that I can look to. Sheryl Sandberg (the COO) from Facebook. I saw her speak and she's so inspiring. Also, Somali Moms, a foundation in Cambodia with this amazing woman. And Christie Brinkley and what she's been doing with Every Mother Counts is really inspiring.
Keep reading to find out about more about FEED and its newest bag.
TS: What's the number one issue in the world that needs more attention right now?
LB: "With FEED, we're really about feeding people, so hunger issues. Right now there's a famine happening in Somalia and the horn of Africa that UNICEF and the World Food Programme are calling the worst humanitarian crisis of our lifetime. But it's sort of gone under the radar, which is so sad. We started a FEED Africa Fund, we did a FEED Africa bag, and we're trying to do more on that front."
TS: Can you tell me about your upcoming project for FEED?
LB: "We're turning five in February. So we did this Feed 5 anniversary bag. We're going to start selling it in a week or two. It's made in Africa by artisans, so it's importing jobs there. Each one is burlap, but lined in beautiful African prints. There's going to be many different prints to choose from. It's a group of artisans in Africa called madeAFRICA, and we've been wanting to work with them for a while. It's going to be available originally on our website, and then it will roll out to different stores. The bag will cost $135 and will provide five children with micronutrient powder for one year."