Legal Protection For Cohabitating Couples
Why Straight Cohabitating Couples Don't Deserve to Be Treated Like Married Couples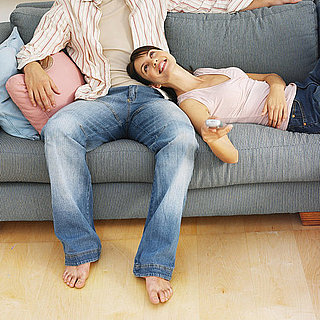 Last week, the British president of the Family Division, Sir Nicholas Wall, said the UK needs legislation to protect the 2.3 million unmarried, cohabitating couples if they split up. Not to get all conservative, but I always thought the whole point of marriage, in the most unromantic sense, is to legally bind assets and receive protection if the marriage dissolves. It's the legal fine line between being married and living together.
Same-sex couples who can't marry aside (they deserve protection), I don't see legislation like this coming to the US anytime soon, nor should it. However, it does stir up age-old questions about cohabitation. Janet Street Porter writes in the Daily Mail, "Cohabiting is a status that favors men — that's why so many of them refuse to marry and women comply in order to remain with the person they love."
This echoes the controversial interview we did with Mark Regnerus, author of Premarital Sex in America last week. Read what he said below.
"In the majority of cases, moving in together doesn't achieve permanence. And yet most emerging adults will cohabit. . . But like so many aspects of contemporary relationships, cohabitation is easier on men, and its popularity is a reflection of their strength in the sexual marketplace. Cohabitation is a win-win situation for men: more stable access to sex, without the expectations or commitments of marital responsibilities."
We all know couples who cohabit and go on to have successful marriages, and both Porter and Regnerus acknowledge it, but the important distinction both Porter and Regnerus make is bird's-eye view vs. street view (think statistics vs. anecdotal evidence): more cohabitations end than marriages. That's a quantifiable fact.
Blame it on men, blame it on women, or call it a draw — I don't care — but cohabitation is a less serious agreement than marriage. It's like saying "I'm here as long as it makes me happy," where marriage (ideally) says "we're here to make each other happy." We can all name couples, married and unmarried, who defy this stereotype, because every relationship is a little selfish and a little selfless. Only the two people in it can decide if they've struck the right balance. But whether they have or haven't, if cohabitating straight couples want the legal benefits of marriage, then they should just get married.