Levi Johnston's Book
Levi Johnston: Playgirl Model Turned Author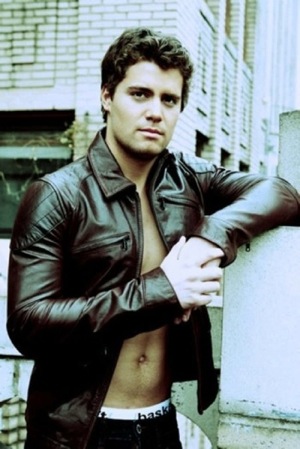 Deer in the Headlights: My Life in Sarah Palin's Crosshairs is the amusing title of Levi Johnston's new book. Levi has had a notable career as a peanut pitchman, Playgirl pinup, and self-described gay icon, but simply being the 20-year-old baby daddy of Sarah Palin's daughter qualified him for a book deal.
The book will be sold as a coming of age story, but it sounds more like a Palin tell-all. Levi said, "I want to tell the truth about my close relationship with the Palins, my sense of Sarah and my perplexing fall from grace — how I feel and what I've learned."
Levi's already dished on "Me and Mrs. Palin" in a 2009 issue of Vanity Fair, in which he painted Sarah as a bad mother and accused her of wanting to hide Bristol's pregnancy. Does he really have enough new dirt to fill a book? I have a feeling the best thing about Levi's memoir will be the title.