Like Someone in Love Cannes 2012
Upcoming Cannes Films Take New Looks at World's Oldest Profession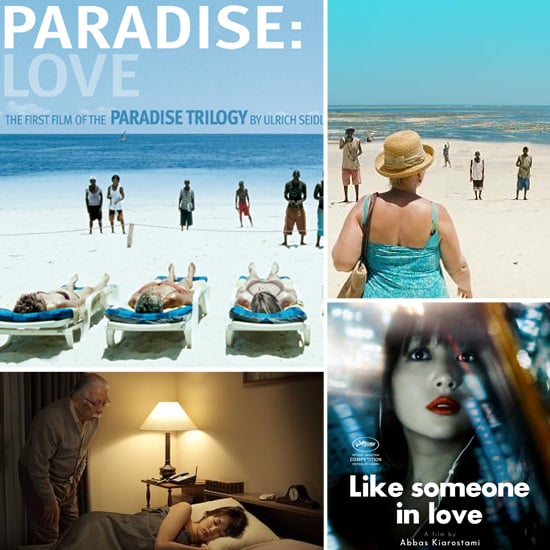 A young Japanese student who sells herself to pay for school gets hired by an elderly academic. A middle-aged Austrian woman travels to the beaches of Kenya looking for young African men to fall in love with, or at least sleep with. Two new films to be shown at the upcoming Cannes Film Festival will feature these very different scenarios starring the world's oldest profession. If you enjoy exploring human relationships through the lens of foreign films, here's why you might want to keep Paradise: Love and Like Someone in Love on your radar.
In Ulrich Seidl's Paradise: Love, Teresa is a 50 year-old Austrian mom with a teenage daughter. On her tropical African vacation to Kenya, Teresa goes from one "beach boy" to the next looking for a fulfilling fling, only to realize her encounters are merely business transactions. The filmmaker, Ulrich Seidl, researched for two years in Kenya, where some locals say one in five single female tourists from rich countries come looking for sex, and the movie stars actual working "beach boys" from the area. Paradise: Love promises to examine the business behind this unusual sex tourism and the influence of age, gender, and skin color on the market value of sexuality. Below is a slightly NSFW clip from the film.
Taking us from the beaches of Kenya to a home in Tokyo, Like Someone in Love gives viewers a more familiar premise. An elderly academic hires a young female student to have sex with him at his home. Few specific details are known about the film, by Iranian director and Cannes veteran Abbas Kiarostami, but the synopsis promises that the "web that is woven between them in the space of 24 hours bears no relation to the circumstances of their encounter." The trailer, with Ella Fitzgerald's voice appropriately singing "Like Somebody in Love" over the intriguing scenes, definitely draws you into what looks like a complex tale of relationships. Watch the trailer for Like Someone in Love below.