London Underground's Boozy Last Call Closes Six Stations
London Underground's Boozy Last Call Closes Six Stations
Pick your train: the Soul Train, the Crazy Train, or the gravy train, whichever you hop it would have to be a more sober journey than the London Underground saw Saturday night when a big group of booze-hounds reveled out of control celebrating the last night of legal drinking on the tube, the night before the beginning of Boris Johnson's ban on carrying or drinking from open containers of alcohol. Police arrested 17 people for a host of drunken transgressions and closed six Underground stations. Four train drivers and three other staffers were assaulted, with another 50 further verbally abused or spat at.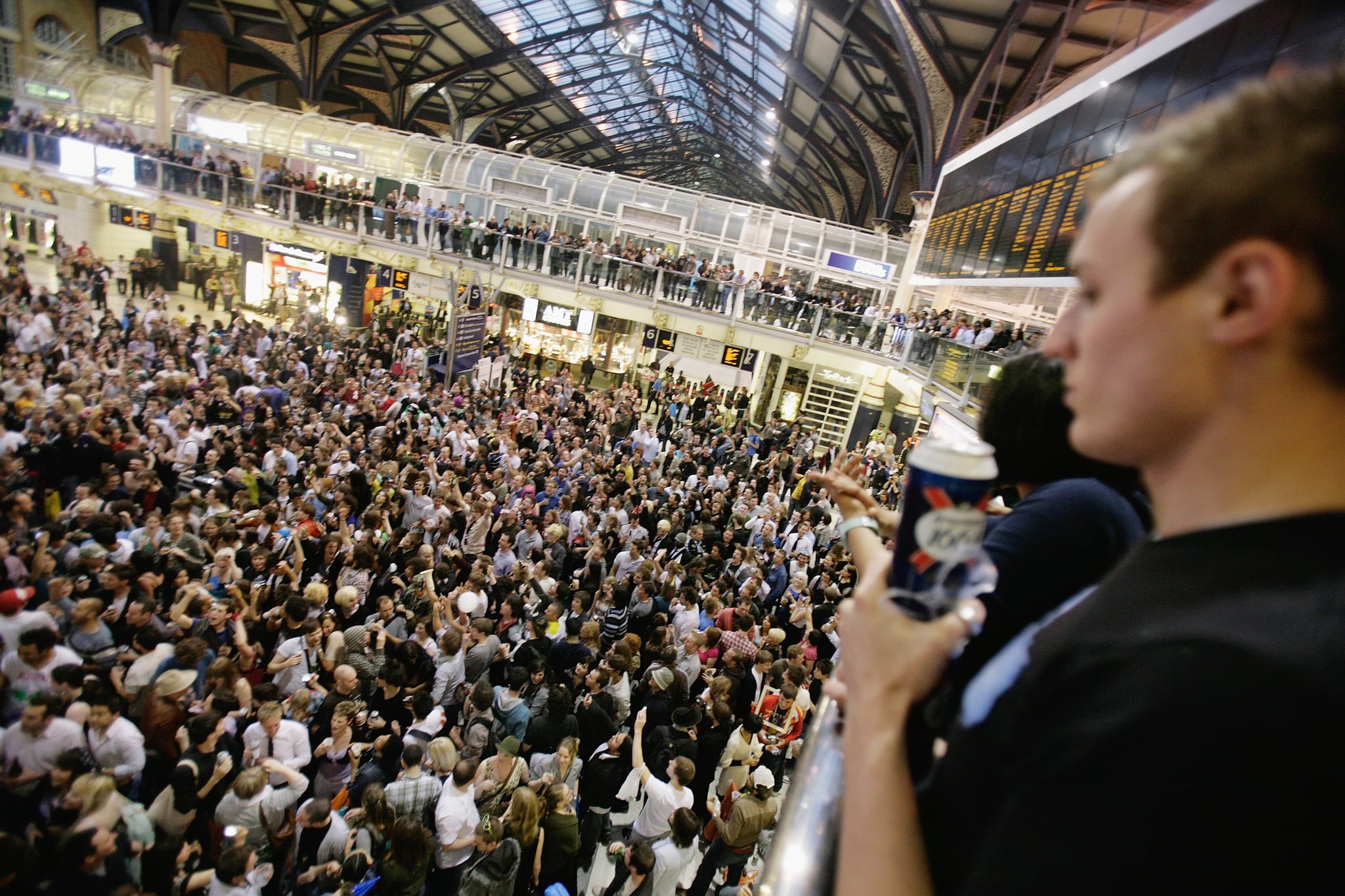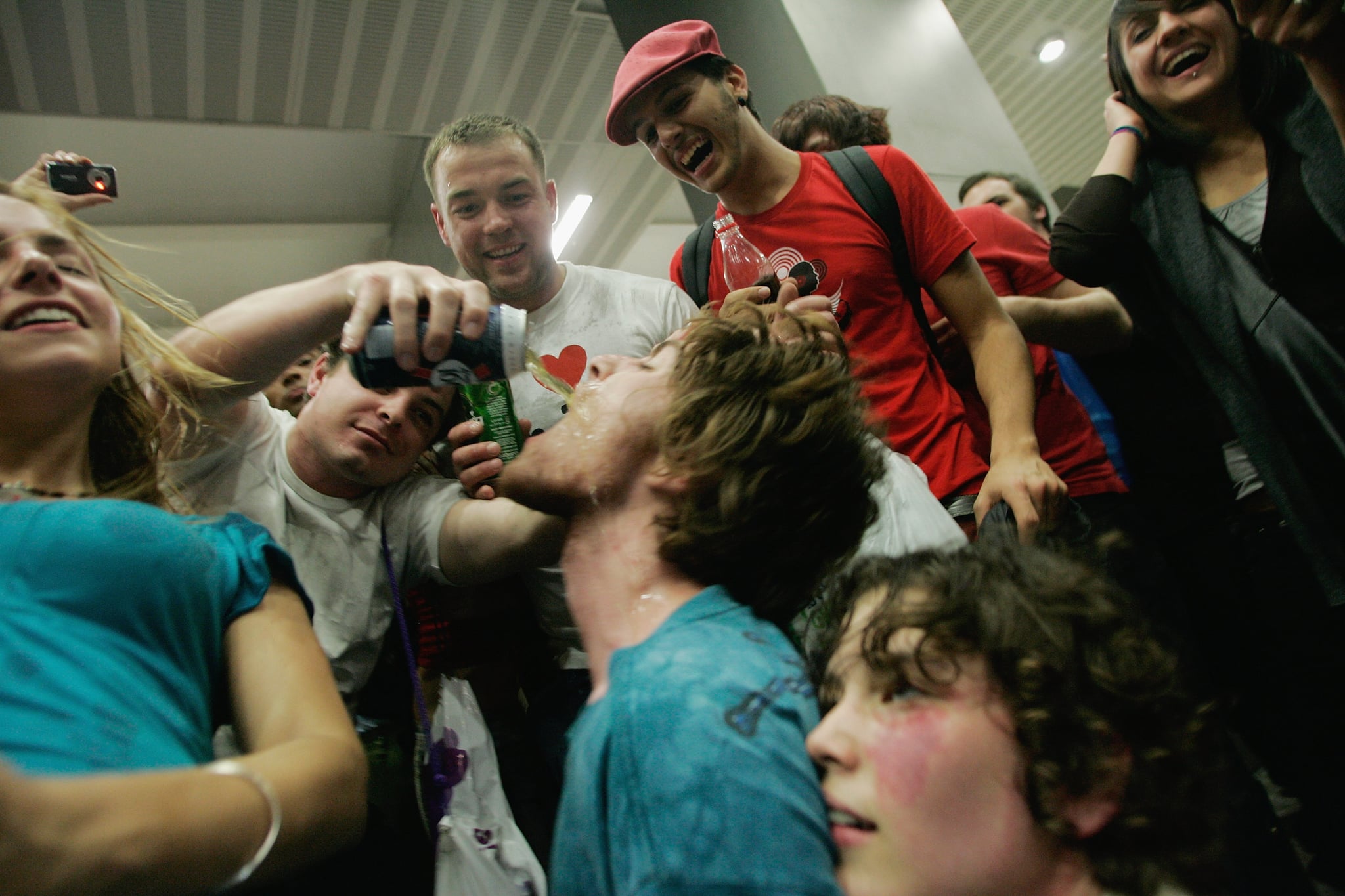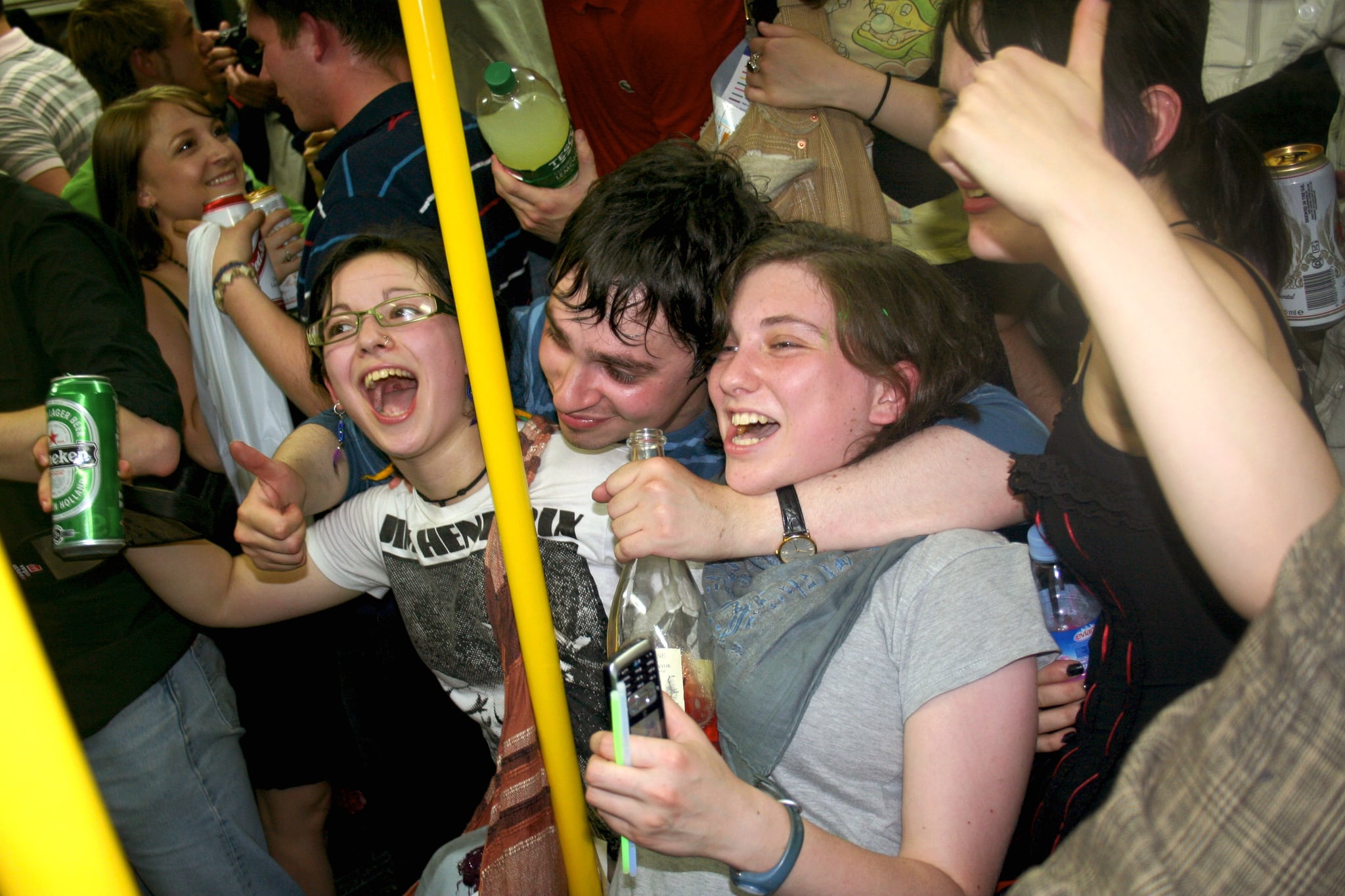 First was the fun, then came the puking, public urination, and — perhaps a first for train travel — beer bongs aplenty. One photographer said of the scene, "At first the atmosphere was happy but anarchic. Then a fight broke out between about five people but because we were so tightly packed it soon spread through the carriage."
A policeman said, "Saturday night's event showed the negative impact of alcohol and we took action to arrest those whose behaviour was disorderly and criminal." Did this celebration end up making a bigger case for the need for the ban — or does the very act of outlawing something make it more likely to cause trouble?