The Long-Neck Women of Thailand Live in a Zoo
I love finding compelling stories when I'm least expecting them — it almost seems like the tale is twice as striking given the company it keeps. Marie Claire has really oomphed up their international coverage lately, and I came across this story of the long-neck women of the Kayan tribe in Thailand. The piece follows one woman named Zember who's removed her neck coil in protest of "Thailand's shameful secret: that the long-neck women are Burmese refugees who are being prevented by Thai authorities from taking up asylum overseas. As a lucrative tourist attraction, the women are forced to live in a virtual human zoo."
The 500 or so Kayan women fled the brutal military regime in neighboring Burma 20 years ago to live in Thailand and have been confined in three guarded villages on the northern Thai border ever since. About 40,000 tourists every year pay about $8 each to stare at the women's distinctive giraffe-like appearance. They're paid a meager salary of 1500 baht ($45) a month selling souvenirs and postcards.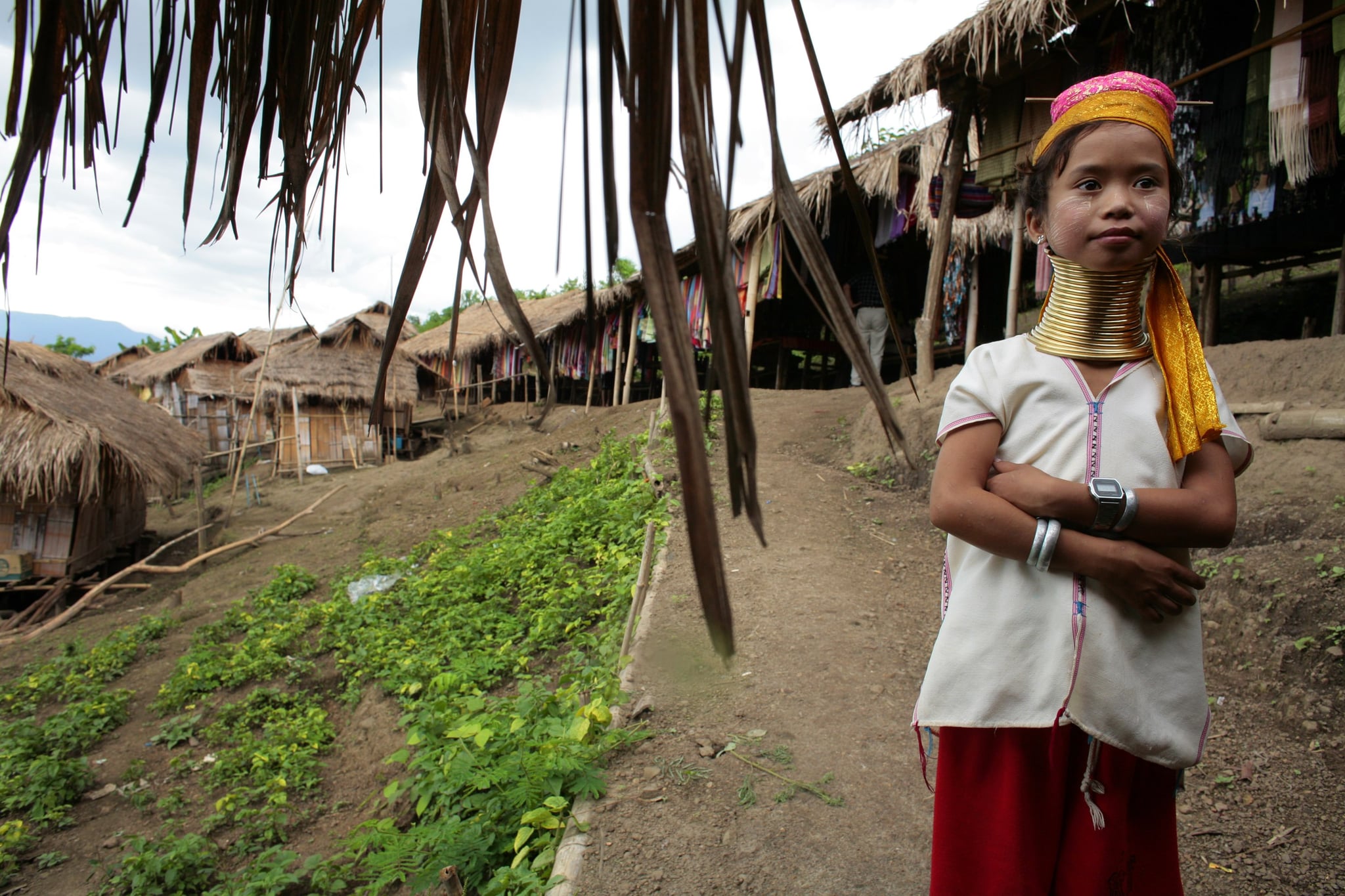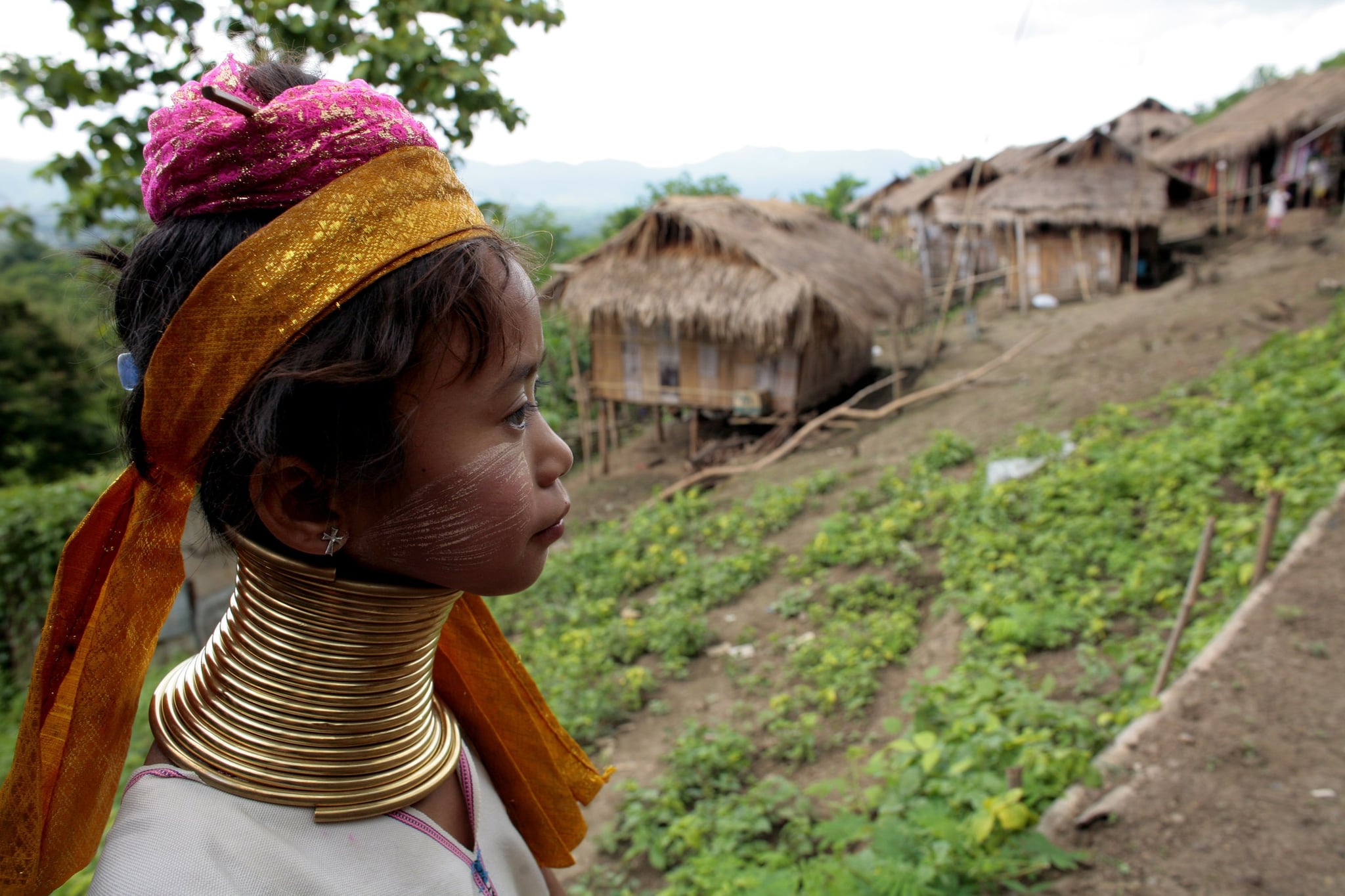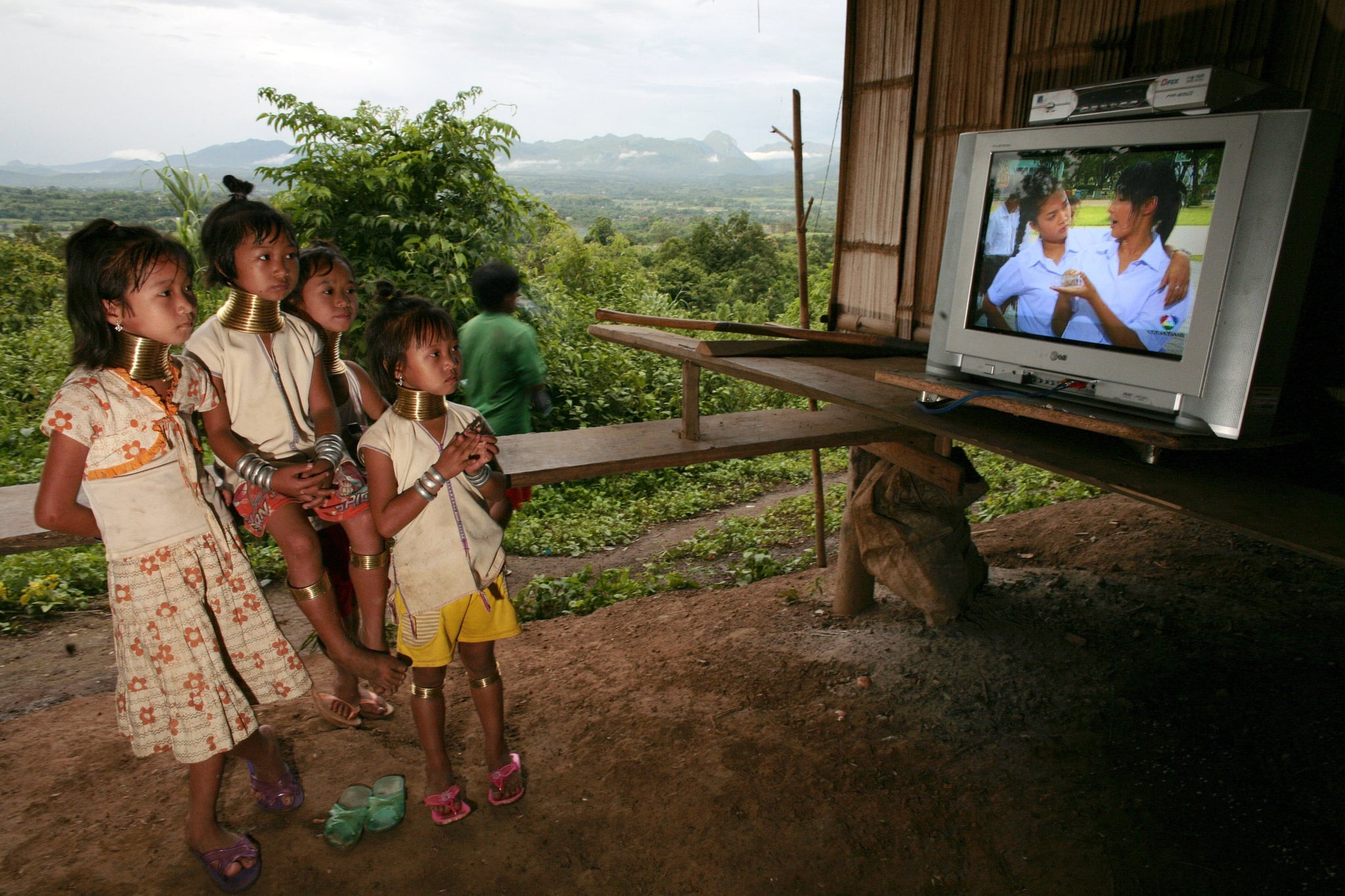 Zember sums up the harsh reality saying:

Some people of my mother's generation say they are too old [to leave] now, but no one is happy. We have no freedom and life is very hard. . . The [Western] girls look so free and sexy, and their eyes shine. I stare at them and feel even more determined to fight to get out of here.
The whole piece has more pictures of the women and a place to send letters to the Thai Embassy and the UNHCR, the UN's refugee agency. Are you surprised to learn something that seems cultural is really government oppression?