Love Addiction Questions
10 Ways to Get Honest About Love Addiction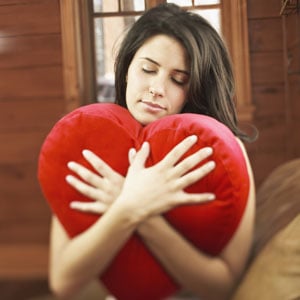 That all-consuming, over-the-top love sounds romantic and beautiful, but this type of idealized love can be equally damaging. I think Dr. Drew Pinsky of Celebrity Rehab says it best. He has referred to love addiction as an issue for people who "mistake intensity for intimacy." We hear about substance addiction constantly, and sex addiction more and more frequently, but love addiction rarely gets radio play. The reason? There's a very blurred line between powerful romance and love addiction.
When it comes to loving relationships, do you ever worry that you're in over your head? Here are 10 questions to ask yourself if you think you're addicted to love.
Are you very needy when it comes to relationships?
Do you constantly fantasize about love? Does it get in the way of important tasks?
Is initial attraction your No. 1 priority when falling in love?
When you experience a breakup, do you feel like your life is over?
Are you terrified of never finding "true" love?
Are you willing to suffer in a relationship just to avoid separation anxiety?
Is love the most important thing in the world to you?
Do you feel an overwhelming need to check up on your partner?
Have you ever chased after someone who has neglected you?
Does the mantra "All is fair in love and war" sound eerily familiar?
If a majority of these questions hit home for you, it may be time to get honest with yourself about being in love with love. Have you ever experienced love addiction or known someone who has this recurring issue? Start the conversation and comment below.