Love Triangles in TV and Movies | 2012
Best of 2012: What Was the Sexiest Love Triangle of the Year?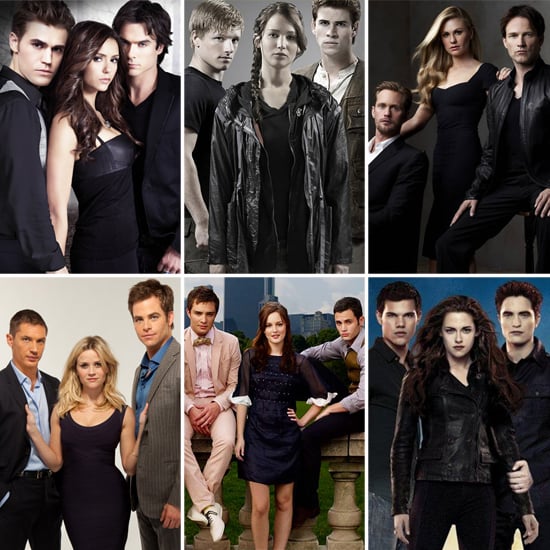 We love a good love triangle — always at the edge of our seat, wondering who'll end up with the girl in the end — and there were a plethora in the world of pop culture this year (both on screen and off!). There were movies centered on the complicated relationship, such as This Means War and The Hunger Games. And some of the hottest TV shows like True Blood, The Vampire Diaries, and Gossip Girl pulled us in with their feuding threesomes. Then the most beloved vampire-werewolf-human love triangle of all — that of Edward, Jacob, and Bella — returned to the big screen in Twilight's Breaking Dawn Part 2, albeit with an awkward twist. Bella may have chosen Edward, but Jacob won the consolation prize . . . her daughter! Anyway, what we want to know is which of these love triangles is the sexiest, i.e. which one has the guys you'd like to be fighting over you?