Lying About Money to Your Spouse
Financial Infidelity: The Downfall of Too Many Marriages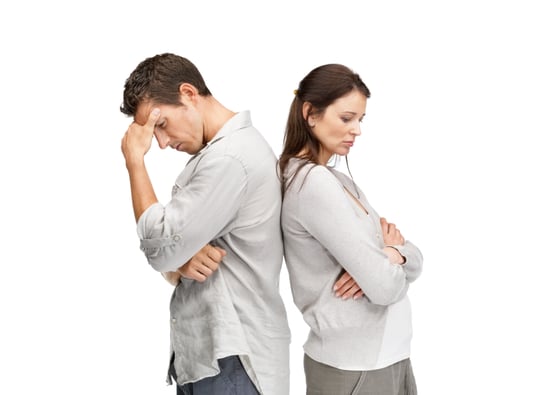 We're happy to present this excerpt from one of our favorite sites, YourTango.
Chet was a nice guy — hard worker, hard player. He married "always sunny" Tallia. They were a great pair. Tallia was everything Chet thought a wife would be: adoring, pretty, helpful, and chatty. Maybe chatty isn't the best word, he thought, but my buddies were right — women love to talk. Most days he was happy to let her have the last word (and all the others in between), but when it came to handling their money, he felt it was his job, and she didn't need to be bothered.
Chet liked fiddling with his '67 Mustang named Max. He was good with his hands, enjoyed the solace of the garage, and saw potential profits from his labor. Perhaps he'd even buy Tallia her dream house with the profits from the eventual sale of the car.
Money was tight, so he didn't tell her about all of the expenses associated with the car. He convinced himself he was completely comfortable with the years it was taking to fix up and sell Max, the setbacks he'd encountered and the growing pile of bills. He thought a credit card would be a good way to "float" the expenses until the car sold. He didn't worry Tallia with the news.
Then, Chet was away one weekend when his supercharged credit card bill arrived. When he returned home, he had a $21,000 fight on his hands and the sudden need for new luggage. Tallia figured, If he was lying about something this huge, what else is he lying about?
Chet's "I got this" attitude led him to be dishonest with his spouse about money. It started with small amounts and even good intentions. But, he forgot his companion was riding shotgun, and that dishonesty is a form of "financial infidelity" — the act of lying about, hiding, or secretly hoarding money in a relationship. Most relationships have financial infidelity in varying degrees, whether it's telling your honey you paid $40 for your new shoes when you really spent double that, stockpiling cash without their knowledge, or opening secret accounts — even with good intentions.
For the rest of the tips, head to YourTango: Financial Infidelity: The Downfall of Too Many Marriages.
— Scott and Bethany Palmer
Check out these other great stories from YourTango: