MTV Married Young
Would You Watch MTV's Married Young?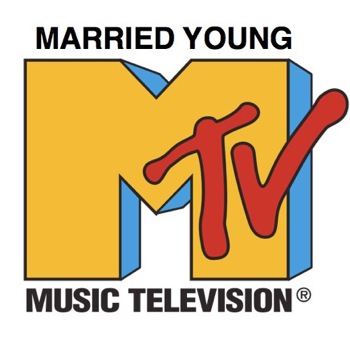 MTV's 16 and Pregnant and Teen Mom attract tons of viewers, as well as criticism that they glorify teen pregnancy. For its next young-people-growing-up-fast docuseries, MTV is leaving the babies out. Starting after the honeymoon, Married Young will follow young couples in their first year of marriage.
If this all sounds familiar, that's because the network ran the series Engaged & Underage a few years ago. One woman married on that show commented on Married Young's Facebook page letting everyone know she's still married two years later, although she hasn't spoken to her mother since.
According to MTV, you're married "young" if you tie the knot before 26, which doesn't seem all that young to me. But considering more Americans are delaying marriage, this could be an insightful take on the pros and cons of participating in the institution of marriage at an earlier age. It could also delve into typical reality drama and mundane bickering. Would you tune in?