Macho Men in Action Movies
Do You Like Your Men Strong or Slim?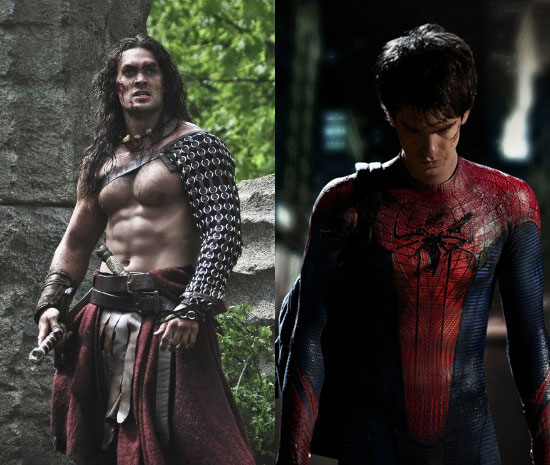 It's Summer blockbuster time, which means superheros and action stars are stomping, swinging, and flying into a theater near you. And as The Daily Beast points out, the leading men are beefier than ever, with meaty Jason Momoa in Conan the Barbarian, a bulked-up Chris Evans in Captain America: The First Avenger, and Chris Hemsworth and his bulging biceps costarring in Thor. But personally, these macho action stars are just meh to me, I'm more interested in next year's slimmer superheroes, like Andrew Garfield (The Amazing Spider-Man) and Henry Cavill (Superman). What do you think? Are you more attracted to a guy who could pick you up without breaking a sweat, or a fella on the smaller side?