Mad Men's "John and Marsha" Reference
The Mad Men-Brady Bunch Connection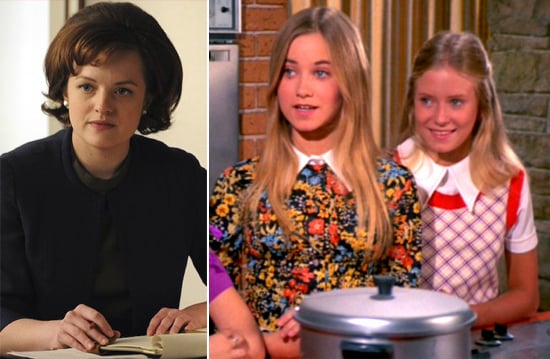 Last night on the season four premiere of Mad Men, Peggy and Mark, her junior-level helper who looks like he was sent from 1997, cooed "Johhn" and "Marrr-sha" mock-seductively to each other. I knew it was a reference, but to what?
The 1951 album John and Marsha. It was recorded by comedian Stan Freberg to parody soap opera dialog by only using two words — "John" and "Marsha." He later became an ad man himself when he introduced satire to advertising. It revolutionized the staid business — remember Don saying "there has to be advertising for people who don't have a sense of humor"? — and earned himself the unofficial title of "father of comedic advertising."
The fact that two culture-savvy New Yorkers were referencing it 13 years later shows just how successful and long-lasting its reach was. In fact, it was still being referenced in the early '70s when Jan Brady famously whined "Marsha, Marsha, Marsha." In the recording, what at first sounds like last night's banter slowly becomes the famous little sister's lament. Listen below.